By Judy Lee Jenkins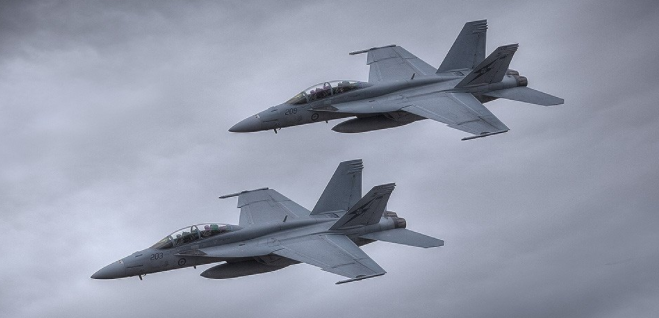 In many cases when we lose a loved one, we tend to look for signs of comfort where ever we can find it.  Some people look for white feathers, butterflies, dragonflies, robins, cardinals or the like.  Many meanings of comfort have been attached to their appearance after a loved one passes.  I actually encountered most of the above when I was especially thinking of my recently departed husband.
But one day I saw something else and I put my own meaning to it.  I saw two planes fly over my husband's grave site shortly after his death.  One plane was in the lead, the other plane though parallel to it, trailed a little behind.  As I watched the two planes fly up high over his grave, tearful thoughts came to my heart and mind and I wrote the following song:
I SAW TWO PLANES ONE BEAUTIFUL DAY,
FLY OVER THE GRAVE WHERE MY DEAR HUSBAND LAY,
ONE PLANE AHEAD, THE OTHER BEHIND,
BROUGHT TEARFUL THOUGHTS TO MY HEART AND MY MIND.
AS MY HUSBAND IS, I'VE YET TO BE,
BUT LIKE THE FIRST PLANE, HE'S AHEAD OF ME,
HE'S NOW WITH THE LORD,
BUT I MUST WAIT,
TO SEE HIM AGAIN, AT THE HEAVENLY GATES.
THE TWO PLANES IS HEAVEN REMINDED ME,
I'LL FOLLOW MY SWEETHEART TO ETERNITY,
HE'S UP AHEAD AND I'M FAR BEHIND,
BUT I'LL CATCH UP SOON,
WHEN THE LORD SAYS IT'S MY TIME.
CHORUS
LIKE THE TWO PLANES UP IN THE SKY,
I'LL FOLLOW HIS LEAD,
THEN TOO  I'LL DIE,
OH WHAT A JOYFUL DAY THAT WILL BE,
TO BE ESCORTED BY THE ANGELS INTO ETERNITY.
Repeat 2nd and 3rd verse ending with chorus