By Judy Lee Jenkins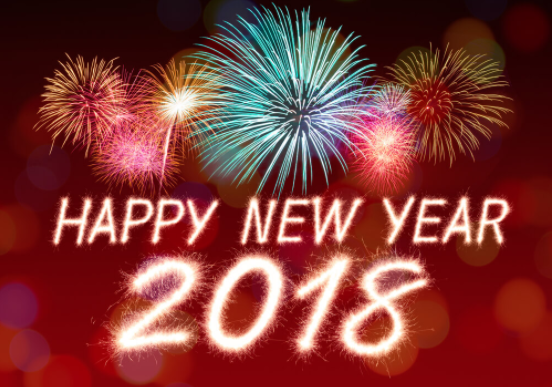 I wrote this song one year ago, hoping for a very happy and prosperous New Year but instead I received a most difficult and painful year.  It began with my husband's illness, and continued with a harsh winter, house destruction from heavy snowfall, a flood in the basement, caved in roof and power outages, and the heartbreaking event of my husband's passing after two strokes.
The first one occurred on Easter Sunday and the 2nd came 34 days later.  He lived only 17 days after the 2nd one and died in our home on May 3rd, 2017 under hospice care.  In his last days, I was constantly at his bedside along with hospice and health care workers.  His last wishes were to be buried on his beloved ranch that he cultivated with many trees, plants and pasture for our cattle.  He spent many hours on our ranch whether on a tractor, 4 wheeler, or even horse.
We had to wait nearly 8 months to get permission from our local government for that to happen.  He was put to rest on Nov. 17 and I was at last able to get some closure then came Thanksgiving and Christmas and I experienced my first holidays without my husband, a very tough year for me.
Perhaps it was a tough year for some of you too or maybe just the opposite.  We never know what lies ahead in our future but we know who holds our future.  God knows all our sorrows and heartbreaks.  He said that in this world there would be much tribulation but to cheer up because he had overcome the world.
We know we live in a fallen state in this life but someday when we enter the gates of heaven, all tears will be wiped away and our Lord will turn our mourning into joy.  Though we can experience joy in this life also, in the eternities with God, we will know joy ALL the time.  That is where we should invest our treasures. Jesus admonishes us to not store up things for ourselves here but things towards God because every year in heaven will be a HAPPY NEW YEAR!!!!
If you are like me, I wondered if we would ever get through the election and make it to 2017 but here we are!!  I think we have so much to be thankful for at the beginning of this New Year.  I have hope for the first time in a long time that America will turn back to God and make America great again!!!!  In order for that to happen spiritual light must replace darkness!!  I pray for America to put their faith and trust in God once again and receive Jesus as their Lord and Savior.  I believe that light will dispense the darkness and that comes through prayer and trust in HE who is our creator.  So this new song came out of a happy heart mixed with an old familiar New's Year's traditional song we all know and love.  The words are as follows:
TIME TO HIT THE RESET BUTTON,
A NEW YEAR HAS BEGUN!!
LET'S HOPE THIS NEW YEAR'S PROSPEROUS
AND FULL OF JOY AND FUN!!
LET'S RENEW OLD ACQUAINTANCES
AND MAKE A NEW FRIEND OR TWO,
AS WE LIST OUR RESOLUTIONS OF THINGS
WE HOPE TO DO.
TIME IS GETTING SHORTER
WITH EVERY PASSING DAY,
SO LET'S NOT MISS OPPORTUNITIES
THAT MAY COME OUR WAY,
LET'S CHERISH THE GOOD TIMES
WHILE WE STILL CAN,
BEFORE OUR LIFE'S HOUR GLASS
RUNS COMPLETELY OUT OF SAND.
CHORUS
HAPPY NEW YEAR EVERYONE,
MAY ALL YOUR DREAMS COME TRUE,
WISHING YOU JOY AND HAPPINESS,
AND MUCH PROSPERITY TOO!!
2ND VERSE
AS WE START OVER AGAIN
TO BEGIN OUR LIVES ANEW,
LET'S SET GOALS EVEN HIGHER
OF THINGS WE WISH TO DO,
LET'S PUT JESUS FAR ABOVE
ALL OUR LIST OF THINGS,
AND IF WE HAVE NOT RECEIVED HIM YET
MAKE HIM OUR LORD AND OUR KING!!
CHORUS
LET'S BE THANKFUL WE'RE STILL HERE,
TO LIVE ANOTHER DAY,
AS WE SEND THE OLD YEAR OUT THE DOOR,
SWIFTLY ON ITS WAY!!
INSERT–AULD LANG SYNE
SHOULD AULD ACQUAINTANCE BE FORGOT,
AND NEVER BROUGHT TO MIND,
SHOULD AULD ACQUAINTANCE BE FORGOT
AND AULD LANG SYNE,
FOR AULD LANG SYNE MY DEAR,
FOR AULD LANG SYNE,
WE'LL TAKE A CUP OF KINDNESS YET
FOR AULD LANG SYNE.
CHORUS-ENDING
HAPPY NEW YEAR EVERYONE,
MAY ALL YOUR DREAMS COME TRUE,
WISHING YOU JOY AND HAPPINESS
AND MUCH PROSPERITY TOO!!
HAPPY NEW YEAR, HAPPY NEW YEAR
AND MAY ALL YOUR DREAMS COME TRUE!!

&copy Copyright 2018 , All rights Reserved. Written For:
Judy Lee's Music | Wonderful Heart Warming Music