By Judy Lee Jenkins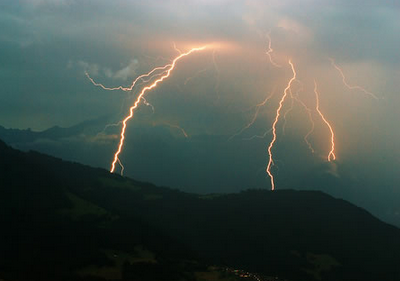 I knew the storm was coming and I was worried again. They said there would be lightning and it could be severe. We are so cotton mouthed here in Idaho especially in the foothills. Our water supply is nearly gone for our personal ranch and everything has been burning in the heat. Our home and ranch is surrounded by dry dry sage brush and we have experienced fire on our ranch 3 different times and seen fire from our ranch numerous times. Every summer we see a fire somewhere and smell the smoke but actually had to fight fire near our home and barns 3 different times. Every time we hear of lightning we get nervous but especially when we have very little water.
I could see the dark clouds approaching and could feel the beginning of the winds whip up. I decided to check Facebook real quick and see if there was any more news about Steve's very young granddaughter, Kayleigh. Right at the top of the general facebook page was the message that she had just passed on, that she had lost her battle with cancer. I posted his message which is down below because I previously posted the other message about her ongoing battle and petition for help.
I never became acquainted with this young girl but I know the family and my heart felt so much grief at that moment. This family is such a loving family and they all stick together and help each other no matter what the crisis. As I was feeling this overwhelming sadness, I could also feel the storm moving in and many times we lose our power with such storms because of where we live. I quickly posted Steve's latest posting and within minutes our power did go out. I looked out the window and felt the fear and sorrow with another storm not just the storm whipping up but the storms that come into our lives such as the Christensen family is feeling now. But through this storm I had a beautiful vision in my mind of this very young girl being in the arms of our Savior, Jesus, the life giver and being surrounded by her family who went on before and hearing a beautiful choir of angels. Then I thought how much better and more beautiful for her!! Because of my faith in Jesus who conquered death, I do not believe death is the end but only the beginning.
After I called Idaho power to notify them of our outage, they informed us it would be awhile because it went off in 4 other locations as well and our location was the last one they would fix. It was off for nearly 8 hours and a great inconvenience because we also lose the water in our home but through that inconvenience came the rain, the much needed rain!! I rejoiced in the darkness when the rain came and spared us from fire again and reminded me that God does watch over us through our worries and concerns. And at the end of every storm we can realize God may have a purpose in the difficulties we experience but we can be assured through all our problems and concerns that HE loves us dearly. And no doubt Kayleigh is experiencing HIS wondrous love now!!
&copy Copyright 2013 , All rights Reserved. Written For:
Judy Lee's Music | Wonderful Heart Warming Music