By Judy Lee Jenkins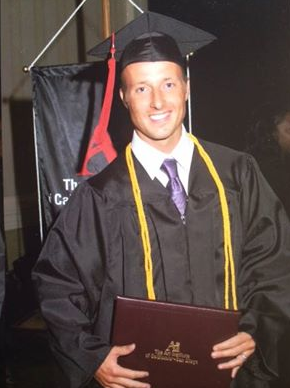 SON, TODAY IS YOUR BIRTHDAY,
THE YEARS HAVE GONE BY SO FAST,
FROM THAT DAY YOU WERE BORN,
MUCH TIME HAS PASSED!!
YOU CAME INTO THIS WORLD AT EASTER,
SUCH A BEAUTIFUL TIME,
A GIFT FROM GOD THAT I COULD CALL MINE!!
OH SON, YOU WERE SUCH A SWEET LITTLE BOY,
A BUNDLE OF LAUGHS, A BUNDLE OF JOY!!
BUT NOW YOU'VE GROWN INTO A WONDERFUL MAN,
WITH A POSITIVE OUTLOOK THAT SAYS "YES I CAN!!"
SUCH WONDERFUL MEMORIES YOU'VE GIVEN ME OVER THE YEARS,
WHICH TOUCH MY HEART ALWAYS WITH SWEET SENTIMENT AND TEARS.
AS I REFLECT FROM YOUR BOYHOOD AND JOURNEY THROUGH LIFE,
I REMEMBER YOUR SORROWS, AND STRUGGLES AND STRIFE!!
YOUR DOG, FIDO YOU LOVED WITH ALL OF YOUR HEART,
THE TWO OF YOU WERE INSEPARABLE RIGHT FROM THE START!!
YOU TOOK HIM WITH YOU ON HIKES OR WHERE EVER YOU WENT,
BUT HIS TIME WITH YOU WAS SHORTLY SPENT.
I REMEMBER THE TIME WHEN YOU CALLED WITH TEARS IN YOUR
VOICE,
YOU WERE AT THE VETS AND YOU HAD TO MAKE A HARD CHOICE.
THOUGH JUST A BOY, THE MAN IN YOU WAS FOUND,
WHEN YOU MADE THE DECISION TO PUT FIDO DOWN.
AN ACCIDENT HAPPENED THAT HURT FIDO BAD,
AND IT WAS BEST TO LET HIM GO THOUGH YOUR HEART WAS SO SAD.
THEN THE VERY NEXT DAY, YOUR DAD WAS TAKEN FROM YOU.
YOU THOUGHT HOW CAN I GO ON, I HAVEN'T A CLUE!!
BUT YOU KNEW YOUR DAD AND FIDO WERE AT HEAVEN'S GATE
WHERE GOD AND HIS ANGELS FOR THE DEPARTED AWAIT!!
I REMEMBER THE TIMES I CHEERED YOU THROUGH THE WIND AND THE
RAIN,
WATCHING YOU SLIDE IN THE MUD AT MANY A FOOTBALL GAME!!
I YELLED "GO BRANDON GO", YES, YOU COULD HEAR ME SCREAM
EVERY TIME YOU MADE A TOUCH DOWN FOR YOUR TEAM!!
I REMEMBER THE NICKELS AND DIMES YOU BEGAN TO SAVE AND
HOARD,
SO YOU COULD BUY THAT MUST HAVE WANTED SNOWBOARD!!
THOUGH YOU LOOKED FORWARD TO THAT RUSH AND THAT THRILL,
I FELT QUITE FAINT AS I SAW YOU SIZING UP YOUR FIRST HILL!!
I HAD TO LET YOU GO AND MAKE YOUR FIRST JUMP,
THOUGH MY HEART BEAT SO QUICKLY AND IN MY THROAT WAS A
LUMP!!
AND WHEN THE SNOW MELTED IT DIDN'T MATTER TO YOU,
YOU DISCOVERED SKATEBOARDING, WAKE BOARDING,
SURFING, WERE FUN TOO!!
I REMEMBER WHEN YOU LEARNED TO PLAY THE GUITAR,
TOOK DRIVING LESSONS, AND EARNED YOUR VERY FIRST CAR.
I WAS HOPING YOU WOULD LEARN HOW TO SING,
BUT SOON DISCOVERED THAT ART WAS YOUR "THING"!!
YOU PAINTED YOURSELF SURFING ON THE OCEAN BLUE,
A WONDERFUL TALENT WAS GROWING IN YOU!!
IT BECAME A MURAL COVERING YOUR BEDROOM WALL,
BUT I SOON FOUND OUT THAT WAS NOT ALL!!
ONE DAY AS I OPENED YOUR BATHROOM DOOR AND PEAKED IN,
I NEARLY JUMPED RIGHT OUT OF MY SKIN!!
I SAW SCARY SKULLS AND SKELETONS BREAKING OUT OF THE WALL!
WHY THE SIGHT OF THEM NEARLY MADE ME TRIP AND FALL!!
LITTLE DID I KNOW THAT SUCH ARTWORK WOULD COME IN SO HANDY,
DID I EVER THINK THEN YOU WOULD WORK FOR SKULL CANDY?!!
I COULDN'T HELP NOTICE WHEN YOUR FACE
SHINED LIKE RADIANT SUNBEAMS,
ON THAT DAY WHEN YOU PAINTED THE GIRL OF YOUR DREAMS.
YOU SAID, "LOOK MOM, THIS IS THE GIRL I PLAN TO MARRY
SOMEDAY,
ISN'T SHE BEAUTIFUL IN EVERY WAY?"
I COULD SEE YOUR EXPECTATIONS WERE VERY HIGH,
SOARING FOR THE STARS IN THE HEAVENS
AND BEYOND THE BIRDS IN THE SKY.
AS I LOOKED AT YOUR PAINTING I MADE A WISH THAT YOU COULD
FIND,
THAT BEAUTIFUL IMAGE ENGRAVED SO DEEP IN YOUR MIND.
THEN CAME GRADUATION FROM HIGH SCHOOL
AND YOU WANTED TO SPREAD YOUR WINGS,
TO LEAVE HOME, FIND ADVENTURE AND MANY SUCH THINGS!!
YOU WENT TO COLLEGE AND GRADUATED WITH HONORS(perfect 4.0
every year)
AND A GRAPHIC ARTS BA.
I WAS SO PROUD OF YOU WHEN YOU RECEIVED YOUR DIPLOMA THAT
DAY!!
BUT THIS STORY ISN'T OVER, YOU FOUND THE GIRL OF YOUR
DREAMS,
AND SHE LIGHTS UP YOUR SOUL LIKE THE SUN'S RADIANT BEAMS!!
OH NATALIA IS LOVELIER THAN THE PAINTING YOU MADE,
AND THE BEAUTY SHE HAS WILL NEVER FADE!!
NOW IS YOUR DAY, MAY YOU HAVE LOTS OF FUN!!
AND KNOW THAT I'M PROUD TO HAVE YOU FOR MY SON!!!!!
HAPPY BIRTHDAY AND MANY
MORE!!!! XOXOXOXOXOOX MOM
Brandon Christensen
Creative at Stance
Summary
Adaptable, conceptual, experienced creative designer offers a unique blend of digital, layout, fine art, illustration, typography, packaging and product design skills. Expertise in design layout and art direction with a broad knowledge of industry specific software. Other attributes include attention to detail, time management and dependability.
October 2008 – August 2013 (4 years 11 months)park city – san clemente
Conceptualize, art direct and create the look and feel for print ad campaigns in multiple sport categories such as, Skateboarding / Snowboarding / Surfing / Moto / Music / NBA / NFL while maintaining the overall brand look and feel. This carried over to all channels, Film/Video, Digital and retail advertising.
Other attributes include, art direction, coordinating photo shoots, catalog design, packaging, seasonal product graphics, color ups and creating tech packages.
&copy Copyright 2013 , All rights Reserved. Written For:
Judy Lee's Music | Wonderful Heart Warming Music