By Judy Lee Jenkins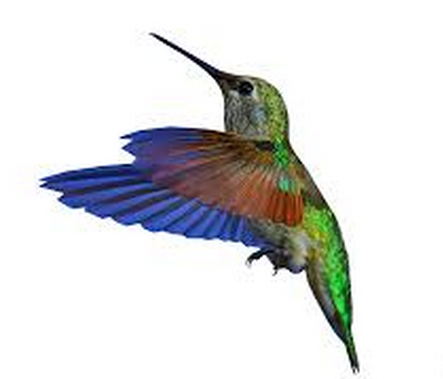 HAVE YOU EVER SEEN A HUMMING BIRD AS HE HOVERS IN THE AIR?
LIKE A TINY HELICOPTER HE DARTS HERE AND THERE.
JUST PUT OUT A FEEDER AND YOU'LL SURELY SEE ONE COME,
AND IF YOU LISTEN CAREFULLY, YOU CAN HEAR HIM HUM!
CHORUS
OH AMAZING BIRD, IS THE THE HUMMINGBIRD,
NO OTHER BIRD LIKE HE,
THE WAY HE FLIES UP IN THE SKY,
IS INCREDIDBLE TO SEE!
2ND VERSE
THEIR TINY WINGS VIBRATE SO FAST,
THEY SEEM TO SPIN WITH EASE,
AS THEY DART UP DOWN, BACK OR FORTH,
WHATEVER DIRECTION THAT THEY PLEASE.
THEY HAVE A LONG THIN NARROW BEAK
TO GATHER THE FOOD THEY NEED,
THEY LICK THE NECTAR WITH THEIR BEAKS,
THEN JET OFF WITH WARP SPEED!!
CHORUS
OH AMAZING BIRD, IS THE HUMMINGBIRD,
NO OTHER BIRD LIKE HE,
THE WAY HE FLIES UP IN THE SKY,
IS INCREDIBLE TO ME!!"
&copy Copyright 2014 , All rights Reserved. Written For:
Judy Lee's Music | Wonderful Heart Warming Music