By Judy Lee Jenkins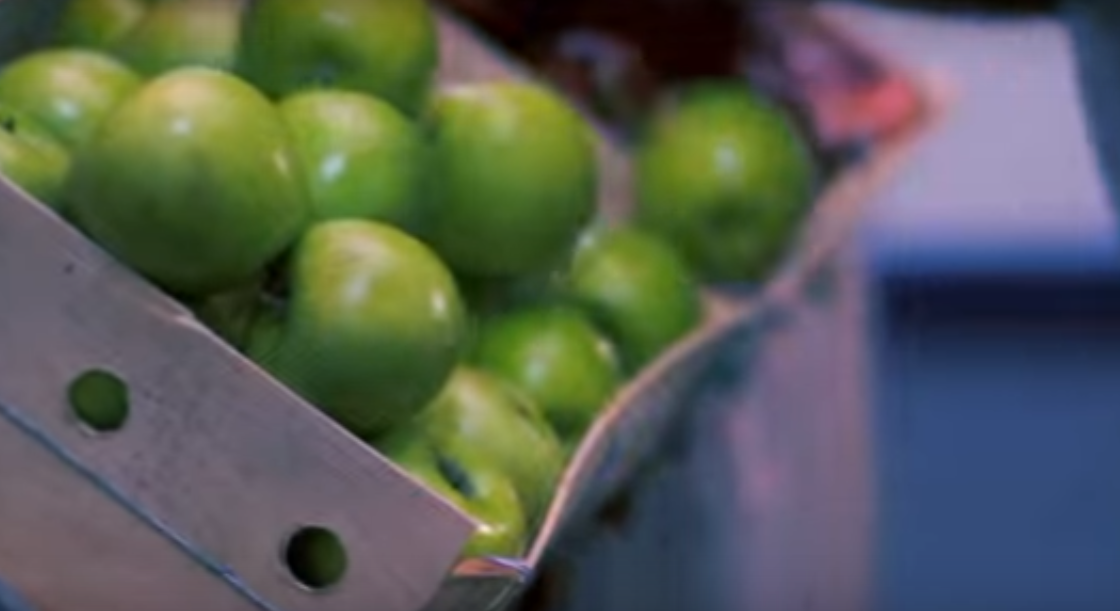 This holiday season is indeed a challenge for me now that my husband is with the Lord.  I miss him so very much but so thankful that mourning over the loss of loved ones does not last forever.  One day our Lord will turn our mourning into joy.  The Lord himself knew that though His sacrifice would be a great day of mourning for all who love Him, he also looked ahead and knew the joy that lay before Him in saving all of us.  What a wondrous Lord!!  How thankful we should be!!
At this time I would like to post again a song I wrote based on a beautiful Christmas story of a man who emulated Christ. The story is told completely in the song I wrote.   I also would like to wish all of you who visit my website a very Merry Christmas and Happy New year.  May God richly bless you especially during this joyous season as we celebrate the birth of our beautiful Savior!!
I love to listen to Christian radio and heard a certain pastor tell a beautiful story about a salesman along with his friends who had been to a sales convention and now were anxious to get home to see their families. It was Christmas eve. and all of them were in a hurry to catch their plane when they accidentally bumped into a young girl's fruit stand and apples flew everywhere. The story intrigued me and brought tears to my eyes as I listened intently to what happened at the end. I decided to immediately write a song about this most beautiful story. After doing so, I discovered I was not alone. A famous Christian artist put this story to music as well and his song along with a video is just so beautiful. The following is my own version: The words I put together for the story are as follows:
Narration-I HEARD A BEAUTIFUL STORY ON CHRISTIAN RADIO TODAY,
AND IN A SONG WANT TO SHARE IN MY OWN MUSICAL WAY.
SONG
A SALESMAN WITH HIS FRIENDS WERE RUSHING TO THE AIRPORT GATE,
IT WAS CHRISTMAS EVE. AND THEY DIDN'T WANT TO BE LATE,
IN THEIR HURRY, ONE KNOCKED OVER A GIRL'S FRUIT STAND,
AND APPLES TOSSED EVERY WHICH WAY, BEFORE THEY CAME TO LAND,
SCATTERED EVERYWHERE AS THEY DID LAND.
TEARS FILLED THE GIRL'S EYES, AND HE FELT HER DEEP DISTRESS,
HER STAND IN DISARRAY, NOW LAY IN SUCH A MESS,
HE WATCHED HER GROPE FOR APPLES SO HARD FOR HER TO FIND,
THAT'S WHEN HE CAME TO REALIZE THAT THE GIRL WAS BLIND!!
CHORUS
DEAR JESUS WHAT SHOULD I DO?
YOU ALWAYS TAUGHT ME TO TRUST AND FOLLOW YOU.
MY PLANE'S LEAVING NOW, THERE'S NOT A MOMENT TO DELAY,
AND I PROMISED MY FAMILY I'D BE HOME FOR CHRISTMAS DAY!!
AS HIS FRIENDS HURRIED ON, A VOICE INSIDE SEEMED TO SAY,
SAVE HER LITTLE BUSINESS, PUT BACK HER FRUIT DISPLAY!!
DON'T EVEN WORRY ABOUT MISSING YOUR FLIGHT,
THE GIRL NEEDS YOUR HELP NOW FROM HER DISMAL PLIGHT,\
TRUST IN ME, YOU WILL GET HOME TONIGHT.
HE AND THE GIRL PICKED UP APPLES ONE BY ONE,
HE WOULDN'T LEAVE UNTIL THE TASK WAS DONE,
HE SORTED ALL THE BATTERED AND BRUISED IN ONE PLACE,
PAID HER FOR THE DAMAGE, WIPED THE TEARS FROM HER FACE.
CHORUS
DEAR JESUS, I'VE TRIED TO FOLLOW YOU,
AND DO WHAT YOU JUST PROMPTED ME TO DO,
MY WIFE'S MAKING CHRISTMAS DINNER,
AND THOUGH I MISSED MY FLIGHT,
I'LL TRUST IN YOU TO GET ME HOME TONIGHT.
AS HE WALKED AWAY TO BOOK ANOTHER FLIGHT,
HE HEARD FOOTSTEPS BEHIND HIM AND TO HIS WONDROUS DELIGHT,
HE TURNED AROUND TO SEE HER SMILE AS SHE HUGGED HIS LOVINGLY,
THEN ASK, "MISTER ARE YOU JESUS, ARE YOU REALLY HE?
YOU'VE BEEN SO KIND TO ME!!"
CHORUS
DEAR JESUS, THANK YOU FOR SHOWING ME THE WAY,
YOU FILLED MY SOUL WITH SUCH WONDROUS JOY TODAY!!
MY WIFE'S MAKING CHRISTMAS DINNER,
AND THOUGH I MISSED MY FLIGHT–(JUST CALLED HER)
TO SAVE A PLACE AT THE TABLE FOR ME TONIGHT,
'CAUSE I'M GOING TO MAKE IT FOR CHRISTMAS DINNER TONIGHT,
I'M GOING TO MAKE IT HOME,
YES, I'M GOING TO MAKE IT HOME,
I'M GOING TO BE WITH MY FAMILY TONIGHT!!
END–NARRATION
MY HEART BURST WITH JOY WHEN I HEARD THIS STORY TODAY,
BECAUSE THIS MAN EMULATED JESUS IN EVERY WAY!!
&copy Copyright 2017 , All rights Reserved. Written For:
Judy Lee's Music | Wonderful Heart Warming Music