by Judy Lee Jenkins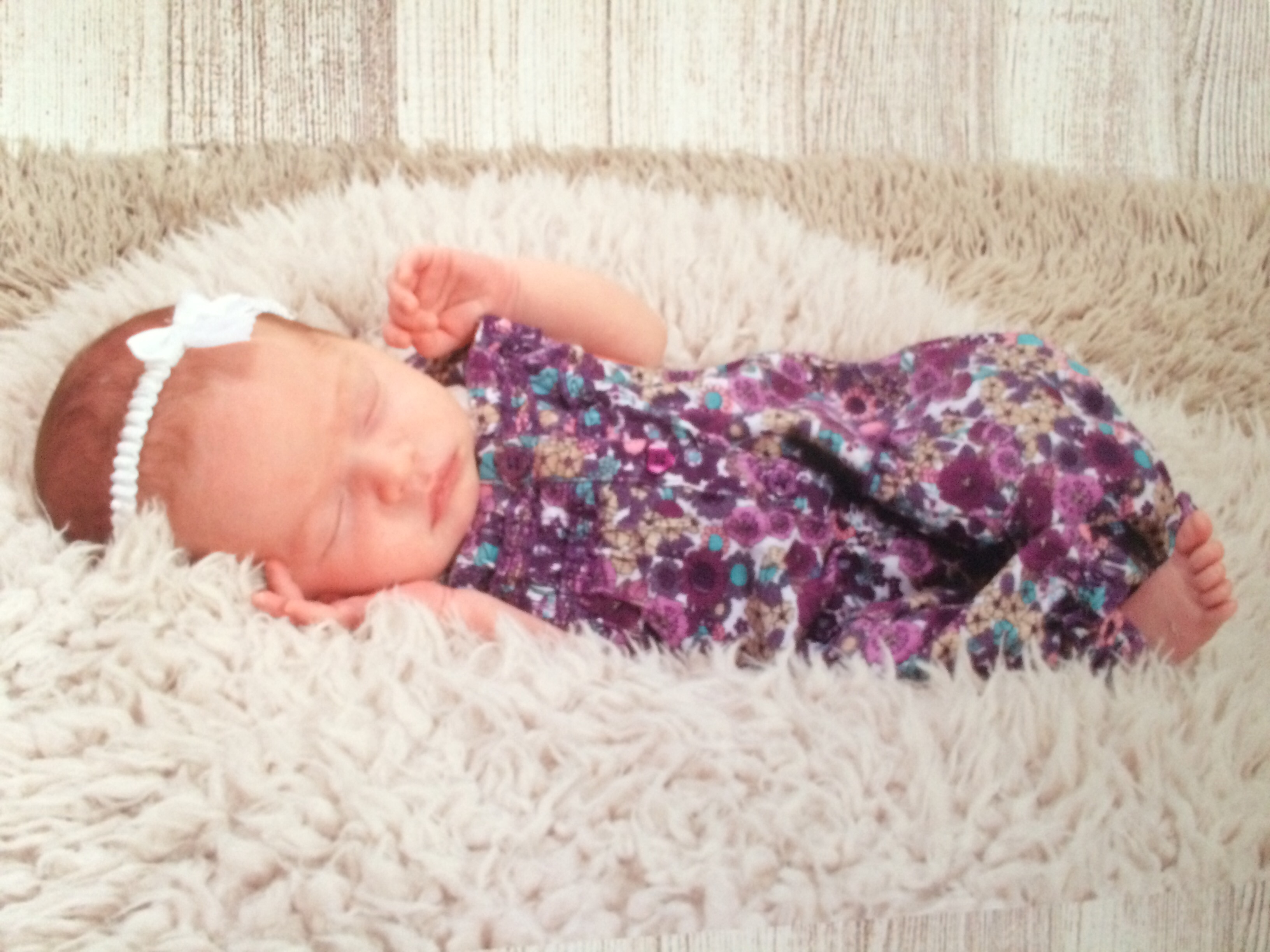 A wonderful event occurred for me this year on Sept 2.  My little granddaughter, Camila was born to my son, Brandon and his beautiful wife, Natalia.  A year ago I wrote the Christmas lullaby song thinking of my own children when they were little.   Now I relate this song to my precious little granddaughter that I haven't even got to hold yet!!  I dream of that day!!  I plan to hold her and sing this song to her and tell her many stories about Jesus, HIS marvelous birth, HIS wondrous teachings and how HE loved little children.
Little did I know that when I began writing this song, little Camila was already conceived and beginning life inside her mommy.  Something very special happened while Brandon and Natalia were attending a Christmas party one year ago.  A little boy came up to Natalia and ask her if she had a baby girl  inside of her.  At the time Natalia didn't know that she was already pregnant and answered "I hope so, someday soon." Then the little boy asked, "Are you going to name her Lisa?"  Natalia was amazed at the question because she knew that her husband, Brandon has a little sister in heaven named Lisa Ann.  I lost little Lisa on New  Year's eve. many years ago.  She lived only 3 hours after she was born and was a heartache that lives with me to this day.  She was my first baby and my husband and I waited many years for her.  Likewise little Camila was a long awaited baby also.  How thankful we are for this special little girl. Though I've seen many pictures and videos of her, I still have not had the privilege of holding my little granddaughter and letting her know just how much her Grandma loves her!!   The other grandmother, Natalia's mother is smiling also from heaven.  Cancer took her from us a few years ago and I know that she would feel as much joy as I if she were here today.  Here are the words to my Christmas lullaby:
SPEAK–"OH MY SWEET LITTLE BABY, MAMA IS GOING TO ROCK YOU TO SLEEP AND SING YOU A SWEET LITTLE LULLABY SO CLOSE YOUR PRECIOUS LITTLE EYES."
THE TROPICAL BIRD SITS HIGH IN A TREE,
PRETTY BRIGHT COLORS FOR BABY TO SEE,
RED AND YELLOW AND BLUE AND GREEN,
THE SHADES OF A RAINBOW CAN BE SEEN.
AND IT'S NOT ABSURD,
FOR THIS PRETTY LITTLE BIRD,
TO REPEAT EVERY WORD YOU SAY,
HE MAY CHIRP AND SQUAWK,
BEFORE HE TALKS,
THEN FLY ON HIS WAY.
CHORUS–MAMA SINGING ABOUT HER BABY
STRAIGHT FROM HEAVEN, YES YOU ARE,
MY LITTLE BABY, MY SHINIING STAR,
MAMA'S GOT YOU SAFE WITHIN MY ARMS,
ANGELS ABOVE PROTECTING YOU FROM HARM,
MY LITTLE ONE, MY LITTLE ONE, MY LITTLE ONE.
ON YOU SHINES THE STARS, MOON, AND SUN,
MY ANGEL, MY JOY, MY PRECIOUS AND SWEET LITTLE ONE.
MY LITTLE ONE, MY LITTLE ONE, MY LITTLE ONE.
LONG AGO ON A GLOROUS NIGHT,
A CHILD WAS BORN OF HEAVENLY LIGHT,
PURE AND RADIANT, SO MEEK, AND MILD,
MARY GAVE BIRTH TO THE HOLY CHRIST CHILD,
THE HOLY CHRIST CHILD.
THE SHEPHERDS AND WISE MEN
FROM AFAR DID COME,
TO WORSHIP THE MESSIAH,
THE PROMISED ONE,
AS THEY LAID THEIR GIFTS BEFORE THE KING,
PRAISES TO GOD DID THEY SING!!
REPEAT THE CHORUS
&copy Copyright 2015 , All rights Reserved. Written For:
Judy Lee's Music | Wonderful Heart Warming Music