By Judy Lee Jenkins
The Pharisees were meticulous about keeping the law, yet Christ called them vipers and snakes because their hearts were far from God. The apostle, Paul who was once a Pharisee understood later at his conversion to Christ that all his meticulous law keeping amounted to nothing but dung.
In Chapter 3 of the Book of Philippians, he lays out all his meticulous credentials of being the perfect law keeper as  a Pharisee and then says that all that amounts to nothing but rubbish or dung.  He then expounds that what is important is KNOWING Christ and HIS righteousness.
In John 3, Christ teaches Nicodemus, also a pharisee that we must be born again or have an experience with the Holy Spirit to even see the Kingdom of Heaven.  Thus we know that just going through the motions of trying to live a righteous life is not going to be the way to heaven.  We must Know HIM, the life giver.  One of the scariest passages to me in the Bible is in Matthew 7:21.
Christ teaches that we can do all kinds of wonderful things and yet HE can still tell us at Heaven's gate, HE never KNEW us. That means to me that in order for Christ to KNOW us, we have to KNOW HIM and have an intimate relationship with HIM.  Once we do, than all the good works will follow because "Without HIM, we can do nothing."
We must abide in Him and HIS words abide in us before we can produce the good fruit or works that HE wants us to do.  As a result of those scriptures, I wrote the following song:
DO WE KNOW HIM?
IT'S SUNDAY AND WE THINK WE'RE OKAY,
BECAUSE WE DRESSED UP
AND WENT TO CHURCH TODAY.
WE'VE EVEN SUNG OUR MOST
FAVORITE HYMN, BUT
DO WE REALLY KNOW HIM?
WE'VE JOINED A CHURCH
AND THINK WE'RE JUST FINE,
AND AT THOSE PEARLY GATES,
WILL EVEN BE FIRST IN LINE.
WE THINK WE ARE SAFE 'CAUSE
WE WERE BABTISED WHEN
WE WERE YOUNG,
BUT HAVE WE COME
TO KNOW THE ONLY TRUE ONE?
INTERLUDE–melody change
WE GO THROUGH THE MOTIONS
AND THINK WE ARE SAVED,
WE BELIEVE WE ARE LAW KEEPERS
AND WELL BEHAVED,
BUT OUR HEARTS ARE COLD
AND EVEN REBELLIOUS,
NO REAL CHANGE
HAS OCCURRED INSIDE OF US.
VERSE 2
WE LIVE OUR LIVES IN TURMOIL AND STRIFE,
NEVER RECEIVING HIS WONDROUS
GIFT OF ETERNAL LIFE,
WE DO THE WORKS OF THE FLESH
BUT THE SPIRIT AVOID,
OUR LIVES REMAIN EMPTY,
VACUOUS AND VOID.
INTERLUDE–Melody change
WE CAN HEAR THE SOUND
OF THE WIND THAT BLOWS,
YET NOT KNOW WHERE IT COMES
FROM OR GOES,
SO IT IS TO THOSE WHO ARE BORN AGAIN,
AND COME TO KNOW JESUS,
OUR SAVIOR  AND FRIEND..
VERSE 3
OVER SIN WE WILL BE VICTORIOUS,
WITH JESUS LIVING HIS LIFE
THROUGH EACH OF US,
IT'S NOT A RELIGION,
CEREMONY OR CREED,
BUT A RELATIONSHIP WITH JESUS
THAT WE ALL NEED.
REPEAT LAST PHRASE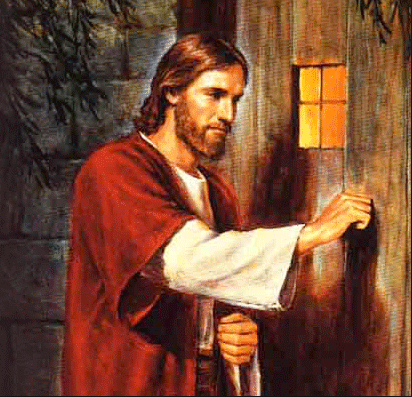 &copy Copyright 2014 , All rights Reserved. Written For:
Judy Lee's Music | Wonderful Heart Warming Music