By Judy Lee Jenkins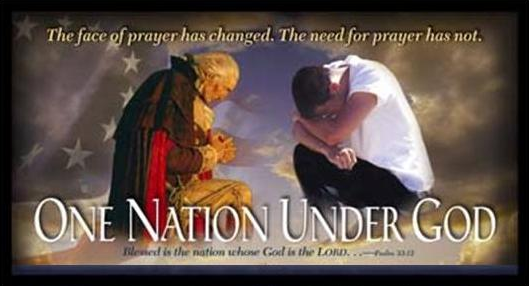 DO YOU REMEMBER THE TIME
WHEN OUR COUNTRY WAS GOOD?
'CAUSE PEOPLE LOVED GOD
AND TRIED TO LIVE AS THEY SHOULD.

WE HONORED TRUTH AND LIBERTY
AND THANKED GOD THAT WE WERE FREE,
AND SANG PRAISES OF LOVE
TO OUR LORD UP ABOVE.

CHORUS

OUR FLAG FLEW HIGH ABOVE OUR LAND,
BLESSED BY GOD'S ALL MIGHTY HAND,
FREEDOM RANG FROM SEA TO SEA,
PROCLAIMING OUR SWEET LIBERTY, AH, AH, AH,

BUT NOW WITH EVERY PASSING DAY,
IT'S CLEAR TO SEE WE'VE LOST OUR WAY,
OH GOD, PLEASE SHINE YOUR LIGHT,
GIVE US BACK OUR SIGHT,
AND BLESS OUR LAND AGAIN WE PRAY.

2ND VERSE

DO YOU REMEMBER THE TIME
WHEN IT WASN'T ABSURD,
TO PROFESS FAITH IN GOD,
AND TO FOLLOW HIS WORD?

WITH HONOR AND COURAGE,
WE FOUGHT HARD IN EACH WAR,
'CAUSE OUR FAITH AND OUR FREEDOM,
WERE WORTH DYING FOR!!!!

CHORUS

ENDING–DO YOU REMEMBER?
&copy Copyright 2015 , All rights Reserved. Written For:
Judy Lee's Music | Wonderful Heart Warming Music