My sister Cheri, has been caring for mom for a long time and was invited to visit her daughter, Jaime in Virginia. So mom came to stay with my husband Darol and I for a few days.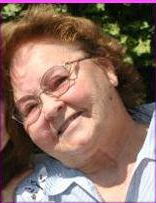 I got out the old picture albums and the pictures sparked vivid memories of her childhood, youth, and caring for us children as just a very young mother. Some of her stories were new to me and brought tears. I didn't realize the deep hurt she had suffered as a child. She lost her own mother when only 6 months old, her stepmother when only 10.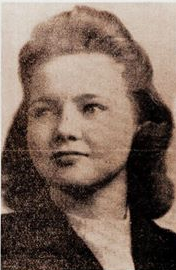 She was shifted around from different places because of the circumstances and felt unwanted. I didn't realize the pain she felt. As she spoke of such memories, I felt a deep closeness and was thankful for this chance to be with her.
She is not very well at this time and has a hard time walking and going up or down any steps. However, I remember when mother was a beautiful young mother who was very active in playing golf with dad in the sunshine and later traveling a lot with him.
She was also very faithful in all her church callings and thought up clever and unique visual aids when working with children or adults. She was a good cook and always prepared scrumptious meals for Thanksgiving or the holidays.
Now she depends on me to do the things for her she used to do for me. These shifting of rolls come to us all. Each season brings new changes that we must accept even if they are difficult. I will cherish this time with her. I can't wait for her to tell me her next story!!
WOW!! WHAT A WEEK!
Today I took my mom back home to Ontario (60 miles from Boise where I live) since Cheri my sister is home now from her trip from Virginia. She lives in Ontario with my mother to care for her. Her trip was quite interesting yet stressing coming back. She will no doubt relate some of those wonderful moments when airline travel goes haywire!!
However, I realized after caring for my mother for a week how special that was. It took a lot of time from my day yet so rewarding when we shared our special moments. My dear sweet mother is becoming so simple minded and childlike now that I feel so protective of her. I found her so dependent on me during that time as I once was on her.
I loved listening to her stories and memories of days long gone by. She was reliving them all over again. Amazing how she can remember the far past far better than what she did a day ago. For her it was just yesterday when she spoke of her childhood and high school days.
I laughed with her when she remembered marching in a parade as a drum majorette twirling her baton. She said she was in the ROTC. Oh she was good, so good that she also threw it up in the air only to catch it and twirl it again. Then on one of her throws it came down and hit her smack on the head nearly knocking her out. She was so embarrassed but could laugh about it now. I laughed with her as I put my arms around her neck and gave her a hug. "Thanks Mom I said, for another one of your heart felt memories even if they are bloopers." Gee, wouldn't I love to see a video of some of her memories but that technology was way in the future
&copy Copyright 2014 , All rights Reserved. Written For:
Judy Lee's Music | Wonderful Heart Warming Music