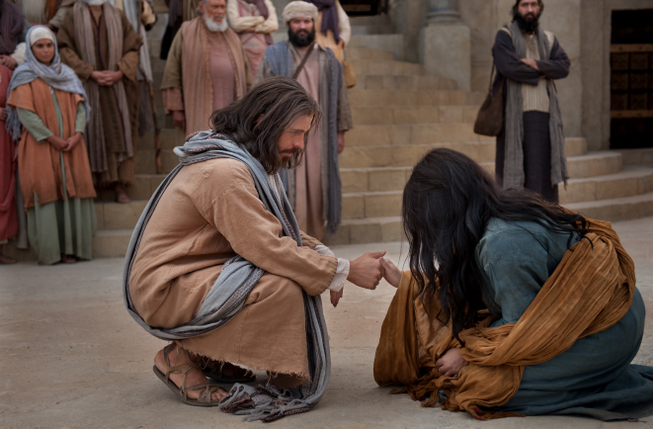 When my grandchildren come to visit me, my favorite thing is to have my books, stories, puppets, and toys ready for them.  I love to entertain them with my stories but I also think that it is an opportuntiy to teach them values and teachings of our wondrous Savior!!  So I decided to put my own arrangement together of some of my favorite primary songs that I learned myself as a child and never forgot.
One such song is called FORGIVENESS by Frances K. Taylor.  I just love this song because Jesus taught this most important principal of forgiveness.  Jesus certainly had the right to teach this above anyone who ever lived!!  When HE was mocked with a crown of thorns and then beaten so severly that his bones protruded, his face marred beyond human description to where HE couldn't even be recognized, then nailed brutally to a cross and enduring not only that horrible pain but a horrible thirst, HE said those most wondrous words, "FATHER FORGIVE THEM FOR THEY KNOW NOT WHAT THEY DO!!"
Reflecting on our Savior who set more than an example for us all, I made an arrangement of this song.  I added just a few more words and music to lengthen the song because it is rather short.  Here are the original lyrics:
HELP ME, DEAR FATHER
TO FREELY FORGIVE,
ALL WHO MAY SEEM UNKIND TO ME;
HELP ME EACH DAY,
FATHER TO LIVE
NEARER AND NEARER TO THEE.
(I added the following words:)
YOUR SON GAVE US HIS LIFE,
FOR OURS TO SAVE,
THOUGH BEATEN AND MOCKED,
HE  FREELY FORGAVE.
MAY WE FOLLOW YOUR EXAMPLE,
AS WE PRAY IN YOUR NAME,
AS WE RECEIVE YOUR FORGIVENESS,
LET'S TREAT OTHERS THE SAME.
&copy Copyright 2015 , All rights Reserved. Written For:
Judy Lee's Music | Wonderful Heart Warming Music