By Judy Lee Jenkins,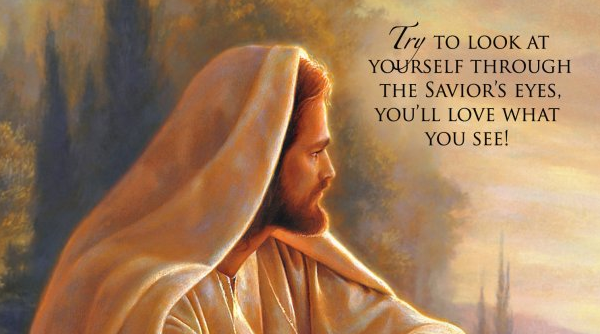 Valentine's Day is now here. Many of us may still be rushing to the store to buy that last minute box of chocolates, flowers or cards. After all we don't want our spouse or mother, or other people think we have forgotten them or that we are not romantic! As people we tend to do a lot of things like this because our culture demands it and we don't want to look foolish or heartless.
There was ONE however, who showed tremendous love to all and noone had to push Him into it. He did it because he wanted to. He could have even called upon thousands and thousands of glorious Angels to save Him from this horrible ordeal but he chose not to be rescued. He did it because LOVE is what He came to show. I marvel at this and think we have no idea or can even fathom that kind of love or the pain and anguish He suffered in our behalf!!
As a song writer, I wanted to reflect my thoughts about this in another song that I would also like to share with you. Some of you may be of another faith which is not Christian at all and may have your own set of beliefs and I respect that. That is OK but know that Jesus Atoned for the ENTIRE world not just a few. Even if you don't know Him, He knows you and has tremendous LOVE for you no matter who you are, what you have done or what you believe. You can not stop Jesus from loving you!! Here is my song and I did my best to put it to a beautiful melody:
JESUS, BEAUTIFUL SAVIOR,
PURE AND HOLY, FAITHFUL AND TRUE.
MAJESTIC IN SPLENDOR AND GLORY,
SET IT ASIDE FOR ME AND FOR YOU!!
HE CAME TO EARTH TO SERVE MANKIND,
TO HEAL THE SICK, IN-FIRMED AND BLIND,
HE LEFT HIS HEAVENLY THRONE ABOVE,
TO DEMONSTRATE HIS WONDROUS LOVE!!
AND THEN HE WENT TO CALVARY,
HUNG ON THAT CROSS FOR YOU AND ME,
BUT IN AGONY BEFORE HE DIED,
THESE LOVING WORDS HE CRIED,
CHORUS
"FATHER, FATHER FORGIVE THEM,
HOLY FATHER, FATHER FORGIVE THEM,
LOVING FATHER, FATHER FORGIVE THEM,
THEY KNOW NOT WHAT THEY DO!!"
Verse 2
JESUS, BEAUTIFUL SAVIOR,
SATISFIED JUSTICE,
WITH MERCY FOR ALL. (our personal sins)
JESUS, IN TOTAL SUBMISSION,
REDEEMED ALL BELIEVERS
FROM THE CURSE OF THE FALL!!(sin of Adam)
UPON THE CROSS OF CALVARY,
HE PAID THE PRICE TO SET US FREE,
WE OWED A DEBT WE COULDN'T PAY,
SO IN OUR PLACE HE DIED THAT DAY!!
TO SAVE US ALL FROM DEATH AND SIN,
HE BOUGHT US BACK TO LIVE WITH HIM,
AND FOREVER WILL WE BE
WITH HIM ETERNALLY.
CHORUS
JESUS, FOREVER, WE THANK YOU,
HOLY JESUS, FOREVER WE'LL LOVE YOU,
PRECIOUS JESUS, FOREVER WE'LL SING,
PRAISES TO OUR LORD AND OUR KING!!!!!!!!!!!!!
&copy Copyright 2013 , All rights Reserved. Written For:
Judy Lee's Music | Wonderful Heart Warming Music