By Judy Lee Jenkins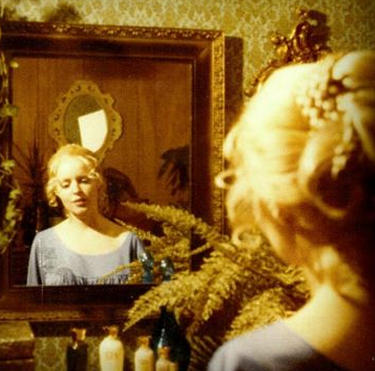 "I LOVE LIFE—Poem I wrote when just a teenager before I lived long enough to really experience the trials that we all have–and the tragedies I see happening all around us–However, my faith in my creator is stronger than ever–God lets us know that this life would not be easy. HE tells that when we pass through the waters HE will be there. (Isaiah 43:2) And there are many more comforting passages throughout the scriptures.
I LOVE LIFE IT'S A GIFT TO ME,
I TREASURE MY EXISTENCE A CHANCE JUST TO BE,
AND EVEN THOUGH PROBLEMS MAY STAND IN MY WAY,
I'LL TREAT THEM LIKE CHALLENGES TO MEET EVERY DAY.
I LOVE LIFE, NATURE MEANS A LOT TO ME,
THERE'S SO MUCH BEAUTY AROUND ME TO SEE.
THANK YOU DEAR GOD FOR THE TREES AND FLOWERS,
FOR THE TURN OF THE SEASONS AND THE LIGHT SPRING SHOWERS.
THANK YOU FOR THE BEES AND BUTTERFLIES,
AND THE SOFT GENTLE BREEZES THAT PASS BY.
AND FOR THE SWEET MUSIC THAT MAKES MY HEART SING,
FOR THE LOVELINESS I SEE IN EVERYTHING.
I LOVE LIFE, WHAT A SPECIAL TREAT!!
THERE'S ALWAYS SO MANY INTERESTING PEOPLE TO MEET!!
EACH MAN TO ME IN CONSIDERED MY BROTHER,
HOW FUN IT IS TO DO KIND DEEDS FOR EACH OTHER.
MAY I ALWAYS BE OF SERVICE TO MY FRIENDS AND MY NEIGHBORS,
TO GIVE OF MYSELF, MY TIME AND MY LABORS.
I LOVE LIFE BUT IF DAYS FO BAD,
I'LL TRY VERY HARD NOT TO BE SAD,
'CAUSE NO MATTER HOW DARK AND CLOUDY THINGS SEEM,
THE SUN WILL SHINE THROUGH WITH A MUCH BRIGHTER BEAM.
AND IF TEARS DO FALL, I'LL WIPE THEM AWAY,
AND THANK YOU DEAR LORD FOR ANOTHER CLEAR DAY.
I LOVE LIFE YET THE DAYS GO BY SO FAST,
SO I'LL LIVE AS THOUGH EACH DAY WERE MY LAST.
I'LL CHERISH MY TIME, EVERY MOMENT I'M GIVEN,
MAY MY LIFE DEAR LORD BE ONE THAT'S WORTH LIVING."
&copy Copyright 2013 , All rights Reserved. Written For:
Judy Lee's Music | Wonderful Heart Warming Music