By Judy Lee Jenkins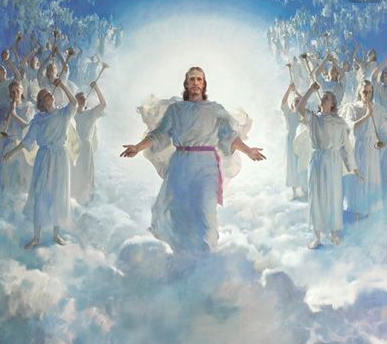 While composing this song, my husband, Darol became gravely ill.  I was not able to work on it for a while due to my tending to his needs.  During his illness he suffered 2 stokes, the first one occurred on the 13th of March, but 34 days later, on the 16th of April, Easter Sunday, he suffered a massive 2nd stroke. After 2 nights in the hospital in intensive care, the doctor sent him home under hospice care to receive comfort before he died.  He lived only 17 more days.
During the time that he was home under hospice care, I refused to play the piano and did my best to tend to all his needs along with the hospice workers.  Though I had no desire at that time to play my piano, some family members encouraged me to play my music for my husband to help comfort him.  That was when I finished this song though I was not able to put my voice to it.  This instrumental music was later used as background music for his history in pictures at his service.
My husband took his departure flight (once was a pilot) at 11.20 Wed. night, May 3rd and met our wondrous Lord and Savior, Jesus Christ and now in heaven with HIM and the angels.  With great emotion I played my heart out for both my husband and our Lord.  Though instrumental, these are the words that I previously wrote for this music.  The words are as follows:
JESUS IS MY LORD AND MY KING,
JOYFUL PRAISES TO HIM I SING,
ETERNALLY REIGNS FROM THE HEAVENS ABOVE,
SO GENEROUS WITH HIS WONDROUS LOVE.
IN HIM IS LIFE, HE'S THE TRUTH AND THE WAY,
HIS GLORIOUS LIGHT TO GUIDE US EACH DAY,
HIS PIERCED HANDS FOREVER TESTIFY,
THAT FOR US HE WAS WILLING TO DIE.
CHORUS
JESUS IS OUR ALL AND ALL,
WITH WONDROUS LOVE, HE SAVED US FROM THE FALL!!
SALVATION COMES TO ALL OF US,
IF IN HIM WE BELIEVE AND PUT OUR TRUST.
&copy Copyright 2017 , All rights Reserved. Written For:
Judy Lee's Music | Wonderful Heart Warming Music