By Judy Lee Jenkins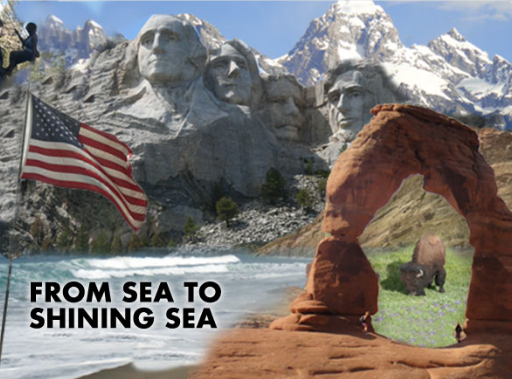 This song came as a result of Donald Trump's mantra when still a candidate for the presidency.  Now the people have spoken and he is no longer a candidate but our 45th president to soon take this office in January.  As Christians we know that our country has moved away from God and as a result our country is faced now with many problems.  Donald Trump says he loves this country and this gives me confidence that he will bring this nation back as one nation under God.  Only our reliance on God can solve the problems we have.  President elect Trump cannot fix these problems on his own.  He must seek God to help with this tremendous responsibility and honor our great Constitution.
To celebrate the victory for our new president,  I would like to post again the song I wrote back in July for the 4th.  As a people, may we unite to support our new president and together in prayer may we help make our president's dream come true.  Let's all unite to MAKE AMERICA GREAT AGAIN!!
AMERICA CAN'T CONTINUE THE WAY WE ARE,
DEEP INTO AN ABYSS WE'RE FALLING VERY FAR,
SELF DESTRUCTION IS COMING AND SOON WILL BE OUR FATE,
UNLESS WE CHANGE DIRECTION BEFORE IT IS TOO LATE!
LET'S MAKE OUR COUNTRY GREAT AGAIN,
RETURN TO WHAT MADE IT GREAT BACK THEN!!
WE DIDN'T COMPROMISE OUR VALUES JUST TO GET ALONG,
AND WE KNEW THE DIFFERENCE BETWEEN RIGHT AND WRONG!!
LET'S MAKE OUR COUNTRY GREAT AGAIN,
LET COMMON SENSE REIGN AS IT DID BACK THEN!!
WITH MINDS THAT ONCE WERE STRONG AND VERY SOUND,
'CAUSE IN GOD'S WORD WE WERE FIRMLY GROUND!!
LET'S MAKE OUR COUNTRY GREAT AGAIN,
HONOR OUR VETERANS AND FREEDOM FIGHTING MEN,
RESPECT OUR FLAG, THE BIBLE AND GOD'S HOLY RULES,
AND ALLOW PRAYER BACK INTO OUR SCHOOLS!!
LET'S MAKE OUR COUNTRY GREAT AGAIN,
AND LET WOMEN BE WOMEN AND MEN BE MEN,
RESTORE OUR CONSTITUTION AND FREEDOMS LOST WITHIN,
LET' MAKE AMERICA GREAT AGAIN!!!! (repeat)
Excerpt from MY COUNTRY TIS OF THEE,
repeat last stanza
&copy Copyright 2016 , All rights Reserved. Written For:
Judy Lee's Music | Wonderful Heart Warming Music