By Judy Lee Jenkins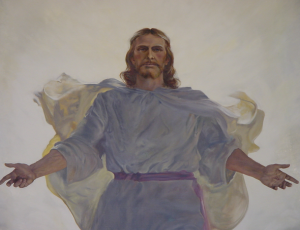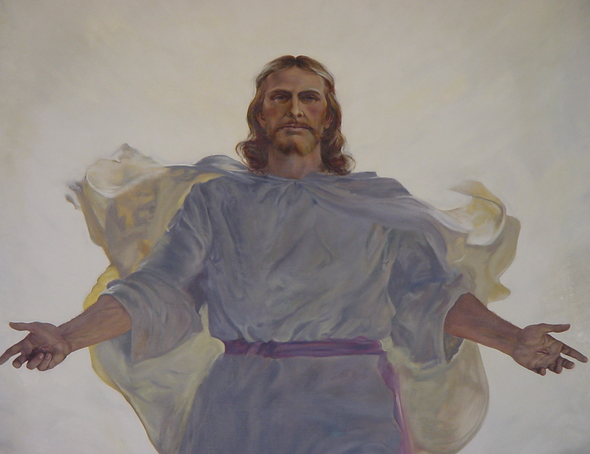 When we study the life of Jesus in the NEW the  OLD TESTAMENT, we become awed with who HE truly is. Yes, HE was indeed King of the Jews when HE walked the face of the earth but HIS kingdom was and is not of this world.  In both testaments HE is called Emmanuel which means GOD WITH US. Matthew 1:23   Realizing HIS deity, and reading especially through the gospel of John and the Book of Philippians, I wrote the following words to this song:  Since the words follow the melody, they may not follow exactly in regular rhythm as does a poem.
HE CAME AS A SERVANT BUT
 WAS MORE THAN A KING.
HE EMPTIED HIMSELF OF EVERYTHING.
HE SET ASIDE HIS GLORY,
CROWN AND THRONE.
OUT OF LOVE, DEVOTION AND OBEDIENCE,
FOR OUR SINS DID ATONE.
HE WAS BORN IN A STABLE
SO LOWLY AND MEEK,
NO GLORY ON EARTH
DID HE EVER SEEK.
HIS LIFE SPENT IN SERVICE,
FOR ALL MANKIND,
TEACHING GOODNESS AND MERCY,
AND HEALING THE SICK,
GIVING SIGHT TO THE BLIND.
CHORUS
MORE THAN A KING,
SALVATION DID HE BRING,
MORE THAN A KING,
HE CREATED EVERYTHING!!
(John 1:3, Colossians 1:15)
MORE THAN A KING,
THE STARS ARE HIS DOMAIN,
MORE THAN A KING,
IN GLORY DOES HE REIGN!!
VERSE 3
HIS CROWN WAS MADE OF THORNS
PRESSING HARD INTO HIS HEAD AND FACE,
BLOODIED, MOCKED AND BEATEN,
HE TOOK ALL OUR SHAME AND DISGRACE.
THEN NAILED TO A CROSS FOR HOURS,
IN AGONY HE HUNG,
NOT EVEN ONE DROP OF COOL WATER
TO WET HIS DRY PARCHED TONGUE.
VERSE 4
HE SUFFERED TIL DEATH,
THE EARTH FILLED WITH
SORROW AND GLOOM,
BUT AFTER 3 DAYS,
ROSE TRIUMPHANT FROM HIS TOMB!!
HE APPEARED FIRST TO MARY AND HIS APOSTLES,
SOON AFTER A VERY LARGE CROWD,
THEN ASCENDED TO HEAVEN
FAR ABOVE THE BIRDS,
AND ABOVE THE CLOUDS.
CHORUS–REPEAT
&copy Copyright 2013 , All rights Reserved. Written For:
Judy Lee's Music | Wonderful Heart Warming Music