By Judy Lee Jenkins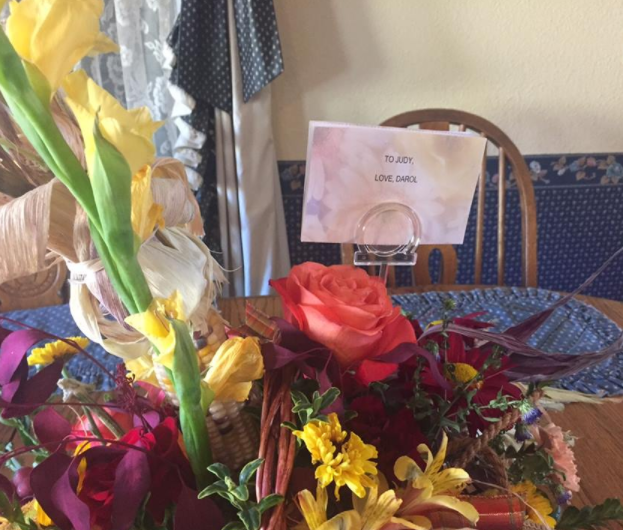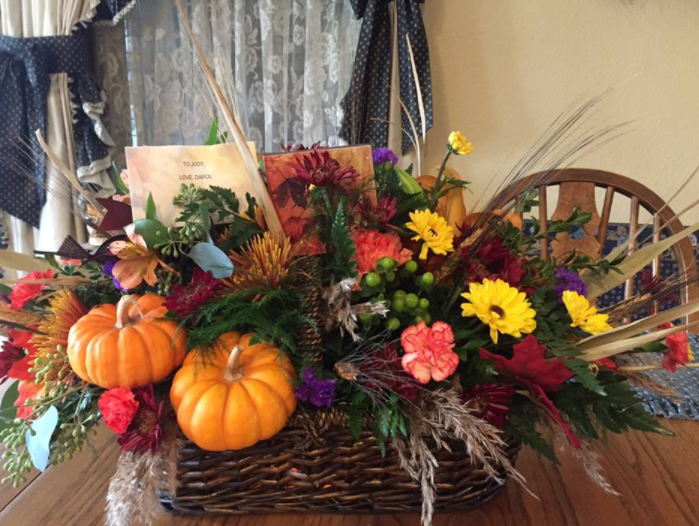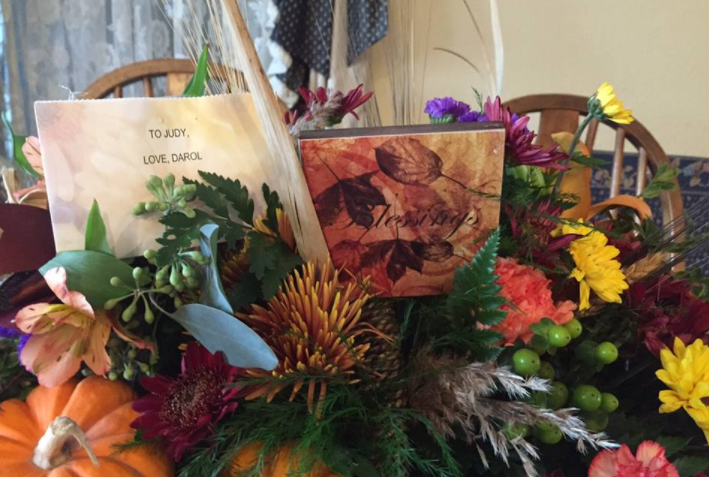 I hope all of my music listeners had a very wonderful Thanksgiving with family and friends and now looking forward to the Christmas season and New Year holidays.  This was the first Thanksgiving for me without my husband. It was difficult for me not to have him here for this wonderful day of remembering all the things we are thankful for.  Oh how he loved to cook the turkey and make the mashed potatoes and he was good at it too!!  Those mashed potatoes had plenty of butter and cream with seasoning that always made them seem better than anyone else could make them.  No matter how lonely I am without him, I still could count my blessings.
My adult children were with me along with my beautiful grandchildren.  I am especially thankful that they were there not only with me for this holiday but for the final resting place of my husband.  He had his own business in the potato industry but he also had his ranch where he loved spending times out on the tractor plowing the fields or taking care of our cattle.  His wish was to be buried on the ranch he loved so much but we had to wait to get the approval of the county.
This finally happened after 6 months of going through their regulations.  So just a few days before Thanksgiving, my family and many friends came for the graveside service up the hill on the ranch from our home.  There we said our final goodbyes to my wonderful husband of 33 years.  As I stood up on the hill, I looked around at all of my husband's markers that let everyone know the he is still with us and really loved the ranch he cultivated and built.
All around were his trees, rocks (he moved), farm storage buildings and tractors.  We hugged each other again and shed our tears over this man we loved so much. My husband helped many a man who was down and out on his luck and offered many of them employment, food or a place to live.  He always had two favorite sayings, "What would Jesus have me do, or I am better than I deserve."  He is truly missed and will be for years to come.
About a month after my husband died which was May 3rd of this year, I began receiving a beautiful bouquet of flowers every month.  At first I didn't know who sent them until I saw the card.  They were from him and signed with his love.   I couldn't believe it!!  He had prearranged before his death to have flowers sent to me every month.  I am still receiving them and I think this will continue for a year.  Every time they come, I am elated!!  I still can't believe that he would think of me even in death.
Though my husband was also a pilot, these flowers seem to come from beyond the clouds from a heavenly messenger sent ON THE WINGS OF AN ANGEL (angel express)  from him.  I would like to share it with you now.  The lyrics are as follows:
EVERY MONTH I AWAIT THEIR COMING,
A MOST BEAUTIFUL BOUQUET.
LOVELY FLOWERS OF EVERY KIND,
IN SUCH A GRACEFUL DISPLAY.
SO SPECIAL IS THIS GIFT,
OFTEN LEFT AT MY FRONT DOOR,
I REJOICE EACH TIME THEY COME,
AND KNOW THAT THERE WILL BE MORE!!!
ARRANGED IN VARIOUS SHADES OF COLOR,
WHETHER BRIGHT OR SOFT PASTELS,
SUCH A BEAUTIFUL DECOR
TO MATCH THE SEASONS WELL.
AS THEIR FRAGRANCE LIFTS MY SPIRITS,
AND THEIR BEAUTY I ENJOY,
MY HEART IS FILLED WITH SO MUCH GLADNESS,
AS I CRY SWEET TEARS OF JOY, JOY, JOY,
JOY, JOY, JOY!!
CHORUS
ON THE WINGS OF AN ANGEL
COMES FLOWERS FROM ABOVE,
AND WITH EACH BOUQUET OF FLOWERS,
MY HUSBAND SENDS TO ME HIS LOVE.
Repeat verse
2nd verse
WHAT A WONDROUS GIFT TO ME
THEY ADD CHARM AND BEAUTY TO MY HOME.
BUT EVEN MORE THAN THAT
THEY COMFORT ME NOW THAT I'M ALONE.
THE ANGELS TOOK MY DARLING,
IN THE SPRINGTIME OF THE YEAR,
NOW FROM HEAVEN COME THESE FLOWERS,
TO SUSTAIN MY HEART AND BRING ME CHEER.
AS THEIR FRAGRANCE LIFTS MY SPIRITS,
AND THEIR BEAUTY I ENJOY,
MY HEART IS FILLED WITH SO MUCH GLADNESS,
AS I CRY SWEET TEARS OF JOY, JOY, JOY,
JOY, JOY, JOY!!!!
ON THE WINGS OF AN ANGEL,
COME FLOWERS FROM ABOVE,
AND WITH EACH BOUQUET OF FLOWERS,
MY HUSBAND SENDS TO ME HIS LOVE!!
Repeat last verse
&copy Copyright 2017 , All rights Reserved. Written For:
Judy Lee's Music | Wonderful Heart Warming Music