By Judy Lee Jenkins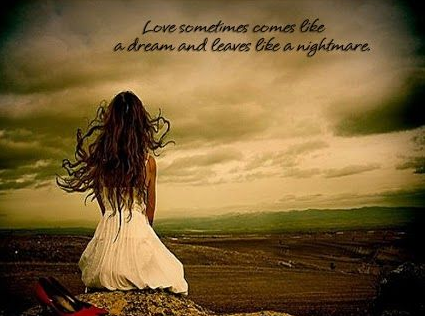 Once I had a very talented musician friend and song writer who had produced many of his own albums tell me, "You will never become a great artist in this business if you choose to write only spiritual songs.  You need to write about other things. Your type of songs are a dime a dozen."
I think he was referring to the usual romantic songs that you hear on the radio that people love.  Though I have nothing against writing romantic songs, my goal is not so much to focus on romantic love but on the love of our savior and the love HE has for each of us. I will leave that to the thousands of other artists out there who have the gift to write and produce such songs.
However, having said that, I have written a few romantic songs.  I realize that romantic love itself was created by God for us to enjoy on earth within the bounds of marriage.  There was a time when my family and I lived in Costa Rica.  The Spanish people are very romantic.  I remember how they used to serenade us at our tables in restaurants and hotels there with their marimba and mariachi band and singers.  I simply loved their beautiful Spanish songs.  So I decided to write one of my own!!  The following song however, is for all of those hopeless romantics out there!!  The old saying, THAT IT IS BETTER TO HAVE LOVED AND LOST THAN NOT TO HAVE LOVED AT ALL, is what this following Spanish song is all about.  Perhaps we have all at one time in our lives felt the pain of losing someone we felt deeply in love with.  This is what I tried to express in this song.  I wanted it to be deeply romantic.  Passion is a beautiful part of romantic love.
Hopefully though, those who feel they have lost in romantic love will know that we will never lose the love Jesus has for HIS people and HIS CHURCH.  I love being creative and enjoyed composing this song at my new digital Kawai piano.  I tried to put some Spanish feeling into it.  The words are as follows:
AMOR, AMOR,
WHERE ARE YOU,
MY LOVE SO TRUE!!
repeat
ONLY IN MY DREAMS
CAN I KNOW YOUR CHARMS,
ONLY IN MY DREAMS
CAN I HOLD YOU IN MY ARMS,
ONLY IN MY DREAMS
ARE YOU REALLY MINE,
WITH KISSES SWEETER THAN WINE!
chorus
AMOR YOU'RE NOW WITH ME,
AND I CAN SEE,
THE LOVE WITHIN YOUR EYES,
MY HEART WITHIN ME CRIES,
I NEED YOU SO,
PLEASE DO NOT GO!!
ONLY IN MY DREAMS CAN I SOAR
HIGH UP ABOVE,
ONLY IN MY DREAMS
IN SWEET ECSTASY OF OUR LOVE.
ONLY IN MY DREAMS
ARE YOU REALLY MINE,
WITH KISSES EVER SO DIVINE,
closing
ONLY IN MY DREAMS,
ONLY IN MY DREAMS,
ONLY IN MY DREAMS
ONLY IN MY DREAMS
&copy Copyright 2013 , All rights Reserved. Written For:
Judy Lee's Music | Wonderful Heart Warming Music