By Judy Lee Jenkins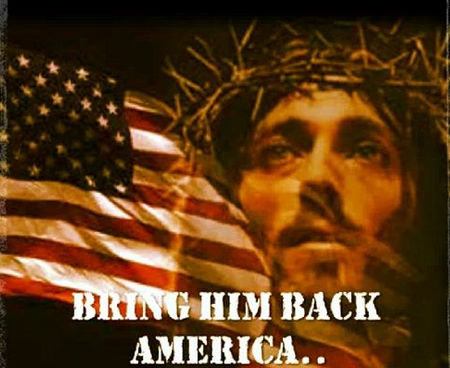 The time is drawing near when we will once again celebrate the birth of our Nation.  I believe that God had a huge part in the founding of this nation.  Our wonderful Constitution grants us liberties and freedoms unlike any other Nation.  I believe also that when a Nation honors and respects God, HIS  hand is upon us.  I believe HE puts a hedge of protection around us.  However, if we toss God out, mock and scorn HIM,  and believe we are fine on our own, then HE removes HIS loving hand and our protection is gone!!  God has declared that HIS spirit will not always strive with man and HE just turns us over to ourselves and lets us destroy ourselves!! I believe this because history always speaks for itself!!  Every Nation that ever turned to vile horrific wickedness always fell.  All the wealth and prosperity they knew and enjoyed vanished!!
I am so concerned as to the things I see happening all around us.  Those in control no longer want anything to do with God and laugh and scorn those who do.  I realize that we are on a path of self destruction unless we repent and turn back to the only one who can save us.  I've heard it said that the rain falls on the just along with the unjust.  That means that those of us whose hearts are breaking for the soul of this Nation will suffer the consequences as well!!  I have children and grandchildren whose lives I am so concerned about.  I want them to have a secure and joyful future!!  However, unless we get on our knees in true repentance before the Almighty, I have little hope.  This Nation truly needs Jesus like never before!!  That is the reason I wrote the following song:
OUR COUNTRY NEEDS JESUS
ONLY JESUS CAN HEAL,
THE DESTRUCTION I SEE,
THE HEARTBREAK I FEEL!!
OUR COUNTRY NEEDS JESUS
WE'RE ON THE WRONG TRACK,
LET'S SURRENDER TO HIM,
TO TAKE OUR LAND BACK!!
HE'LL RESTORE LOVE AND PEACE,
AND REMOVE GUILT AND SHAME,
AS WE PRAY FOR HIS FORGIVENESS
IN HIS HOLY NAME!!
OUR COUNTRY NEEDS JESUS,
LIKE NEVER BEFORE
I KNOW THAT HE'S KNOCKING
LET'S OPEN THE DOOR!!
LET'S WATCH AND BE READY,
NOT CAUGHT UNAWARE,
BE AWAKE, RESIST EVIL
AND FOR JESUS PREPARE!!
WE KNOW HE'LL RETURN,
HE PROMISED US SOON,
LET'S LOVE HIS APPEARING,
AS WE'RE CAUGHT UP
TO MEET OUR GROOM.
CHORUS
OH JESUS, DEAR JESUS,
YOU ARE OUR FIRST LOVE,
OH JESUS, KING JESUS
WHO REIGNS FAR ABOVE!!
OH JESUS, SWEET JESUS,
WE'RE ON THE WRONG TRACK
OH JESUS, LORD JESUS,
PLEASE TAKE OUR COUNTRY BACK!!
I changed the chorus to a familiar patriotic song at the end because of our country's birthday
&copy Copyright 2015 , All rights Reserved. Written For:
Judy Lee's Music | Wonderful Heart Warming Music