By Judy Lee Jenkins
Song–Based on the words of Jesus (John:3)
when he told Nicodemus he must
be born again–everyone must
have their own awakening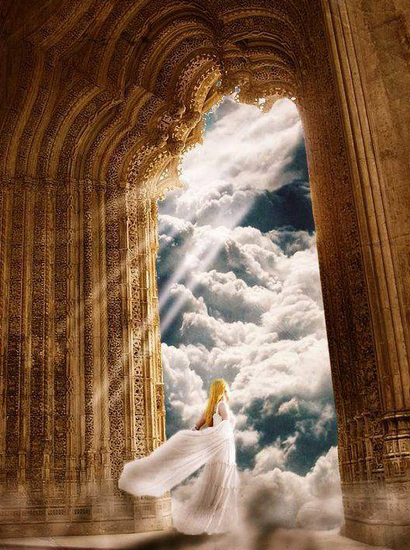 YOU MADE IT HAPPEN
NOW I'M GLOWING FROM INSIDE
WITH WONDROUS FEELINGS
I SIMPLY CANNOT HIDE
NOW I'M SOARING
TO THE CLOUDS UP HIGH,
NO NEED FOR WINGS TO FLY!!
OH, I'M SO GIDDY
JUST AS GIDDY
AS CAN BE,
THAT YOU WOULD EVEN
BEGIN TO NOTICE ME,
AM I DREAMING?
IS IT REALLY TRUE?
THAT I FOUND YOU!!
MELODY CHANGE
I FEEL LIKE RUNNING
BARE FOOT IN THE PARK

OR SINGING
JUST LIKE THE MEADOW LARK,
WITH PRAISES
TO YOUR HOLY NAME,
I'LL NEVER BE THE SAME!!
VERSE 2
YOUR NAME IS JESUS,
YOU'RE THE LOVER OF MY SOUL,
SUCH JOY
I NEVER THOUGHT
I'D KNOW,
YOU TOUCHED MY HEART
AND CHANGED ME
FROM WITHIN
AND CLEANSED ME
FROM ALL SIN!!
MY EYES ARE OPEN
AND NOW AT LAST I SEE
THE SPLENDID GIFT
YOU HAVE GIVEN ME,
I HUMBLY PRAY
THANK YOU LORD,
YOU ARE THE ONLY WAY!!
VERSE 3
I WANT TO LIVE
MY LIFE SO MUCH FOR YOU,
GLORIFY YOUR NAME
IN ALL I DO,
AS MY SAVIOR
AND BEST FRIEND,
I'LL TRUST YOU
TO THE END!!
THEN ONE DAY
YOU WILL TAKE ME
BY THE HAND
AND LEAD ME
TO THAT GLORIOUS HEAVENLY LAND,
IN TOTAL BLISS
FOREVER WILL I BE
WITH YOU ETERNALLY.
&copy Copyright 2014 , All rights Reserved. Written For:
Judy Lee's Music | Wonderful Heart Warming Music