By Judy Lee Jenkins,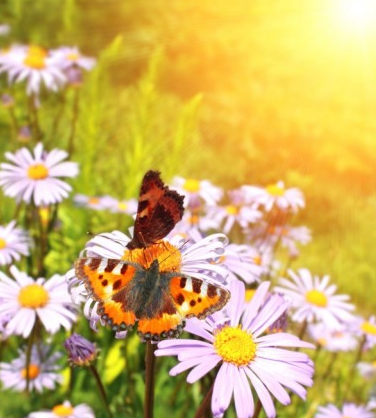 Feb. is almost over and soon we will be heading towards spring!! Yey!! My husband and I live in the foothills of Boise and collect a lot of snow. The snow now is beginning to melt and next month spring will be here, hopefully. Every season however, has it's own unique beauty. I love the summertime when we can get out and do so many things in the sunshine, whether it be swimming, water skiing, or working in our yards to make them lovely.
Sometimes the heat may get to us and we long for the Fall and then comes another beautiful season. I love the leaves when they turn their various Autumn colors because they are so colorful and so gorgeous!!
Then comes the Winter with the cold and snow. It's great for skiers at Bogus Basis and snow is indeed beautiful to look at when it covers the hills and valleys. It always reminds me of white cookie frosting or vanilla ice cream. Sometimes it also sparkles like diamonds when it reflects sunlight!!
Each season seems to be symbolic of our lives. Spring always symbolizes the beginning of life when everything seems to awaken.
Summer symbolizes the prime of life after we have learned from the things we have experienced during our time here. Then Fall symbolizes the beginning of decline like the leaves that fall from the trees and lastly Winter symbolizes the end of life.
Reflecting on this I decided to write a song about Spring because of all the seasons, it is the one I love the most. It represents more than just weather and even our own lives. It represents to me my Savior and Easter time when HE rose from the grave. HE overcame the winter or death and brought LIFE to all of us. When Winter comes to take all of us, we can look forward to Spring again!! He gave us Spring or LIFE as a gift which I am so thankful. I have lost many loved ones during my life here and thankful this life is not the end of all things. There is Spring waiting all of us someday.
Here our the words to my song:
IT IS ALMOST SPRING,
SOON THE BIRDS WILL SING,
AS COLORS CHANGE FROM A WINTRY WHITE TO GREEN.
FLUTTERING BUTTERFLIES
WILL SILHOUETTE AGAINST BLUE SKIES,
WHILE FLOWERS BLOOM AND NEW LIFE BEGINS TO RISE.
CHORUS
GOD CREATED LIFE I KNOW,
THIS TRUTH IS DEEP WITHIN MY SOUL,
OF ALL THE SEASONS HE COULD BRING,
MY HEART IS GLAD HE GAVE US SPRING!!
INTERLUDE
WINTER COMES AND BRINGS THE COLD,
ALL LIFE SEEMS TO DIE AND FOLD.
THEN COMES THE SPRING AWAKENING LIFE AGAIN,
AS DOES JESUS WHO IS OUR LIFE,
HE IS THE WAY, OUR TRUTH AND FRIEND!!!!!
VERSE 2
HOW I LOVE THE SPRING,
AND THE BEAUTY THAT IT BRINGS,
EASTER TIME BRINGS NEW LIFE TO EVERYTHING!!
LIKE THE FLOWERS THAT BLOOM,
JESUS AROSE FROM THE TOMB,
AND PREPARED IN HEAVEN FOR EACH OF US A ROOM.
CHORUS
GOD CREATED LIFE I KNOW,
THIS TRUTH IS DEEP WITHIN MY SOUL,
OF ALL THE SEASONS HE COULD BRING,
BEST OF ALL HE GAVE US SPRING!!!
&copy Copyright 2014 , All rights Reserved. Written For:
Judy Lee's Music | Wonderful Heart Warming Music