By Judy Lee Jenkins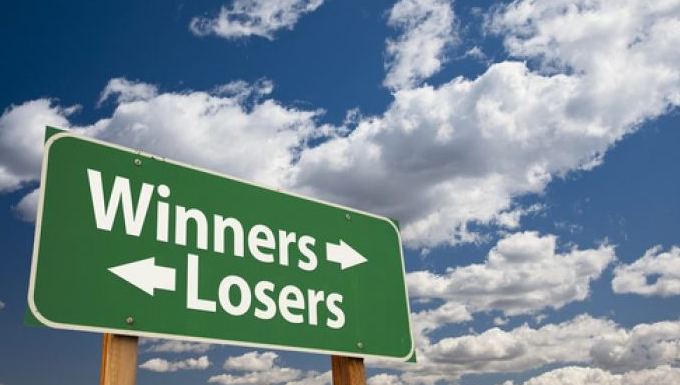 Nobody wants to be a loser!!   Everyone wants to be on the winning team for sure especially when it comes to sports!!
In life we have the choice to choose whether we will be on the winning team or join with the losers!!  Unfortunately the majority of people on earth will team up with the wrong side.  The Bible makes it very clear we are either with God (the winning side) or with Satan (the losing side).  The Book of Revelations lets us know who wins in the end and it isn't Satan.  He will be cast out for good and his end is very severe!!
Why would we choose to join with him!!  God also makes it clear in HIS word that if we aren't with HIM all the way, then we are with Satan.  Lukewarm doesn't cut it, lukewarm is sickening to God!!.    In Revelations 3:15, the Lord says the following to the church of Laodicea: "I KNOW YOUR DEEDS, THAT YOU ARE NEITHER COLD NOT HOT.  I WISH YOU WERE EITHER ONE OR THE OTHER!  SO, BECAUSE YOU ARE LUKEWARM——NEITHER HOT NOR COLD—I AM ABOUT TO SPIT YOU OUT OF MY MOUTH!"  In politics we call that Rhinos!!  No one has respect for the Rhinos!!
The Lord wants nothing to do with those who can't make up their minds with which side they are on.  Pondering on these things and wishing that everyone would come to God before the great day when Jesus will return and sort out the winners (HIS sheep) from the losers (the goats), I wrote the following song:
IT'S TIME TO CHOOSE SIDES,
THERE'S ONLY 2 TEAMS
YOU'RE FOR GOOD OR EVIL
THERE'S NO IN BETWEENS!!
YOU'RE EITHER HOT OR COLD,
AND ON THIS DO NOT DOUBT,
IF FOUND LUKEWARM,
GOD WILL SPEW YOU OUT!!
2ND VERSE
JUDGEMENT IS COMING,
DON'T WAIT OR DELAY,
CHOOSE WHOM YOU WILL SERVE,
THIS VERY DAY!!
SOON JESUS WILL RETURN
WITH HIS MIGHTY SWORD,
CONFESS HIM NOW,
AS YOUR SAVIOR AND LORD!!
CHORUS
BE ON THE WINNING SIDE, DON'T JOIN THE WRONG TEAM,
BE ALL FOR GOD, NOT COLD OR IN BETWEEN,
STAND UP FOR THE ONE WHO IS TRUTH, WHO IS RIGHT,
THE ONLY ONE WITH GOD'S MOST HEAVENLY LIGHT!!  (Jesus)
3RD VERSE
CHOOSE GOOD OVER EVIL,
WITH JESUS YOUR GUIDE,
CAST AWAY ALL WICKED DEEDS,
AND BE ON HIS SIDE!!
THAT GREAT DAY IS COMING WHEN
HE'LL RIGHT ALL WRONGS,
TEARS WIPED AWAY,
ANGELS SINGING HEAVENLY SONGS!!
BE ON THE WINNING TEAM,
AND CHOOSE THE RIGHT SIDE,
SO WITH JESUS AND OUR GOD,
WE'LL FOREVER ABIDE!!
CHORUS
REPEAT OF LAST VERSE


&copy Copyright 2016 , All rights Reserved. Written For:
Judy Lee's Music | Wonderful Heart Warming Music