by Judy Lee Jenkins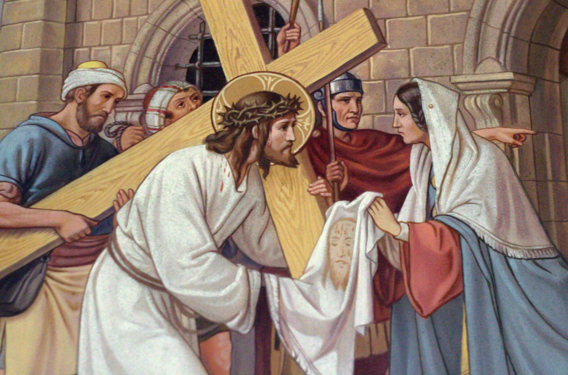 February will soon be coming to a close and with March comes spring and also Easter!!  The two just seem to go together, spring and Easter.  Of all the seasons, spring is one of my favorite because it reminds me of the beginning of new life.  The winter seems to be the end of life and then comes spring and the cycle of life begins once again!!
Spring is also the time Christians celebrate Easter and Easter always reminds me of the resurrection of our Lord and new life!! It is the beginning of all life again on earth.  The tulips and other spring flowers are the first to show us that life is coming to the earth again.  The animals who have awoke from their sleep are beginning to prepare once again for new family members.
Likewise our Savior is remembered for not only giving others life and raising them from the dead, but taking up his own life from the dead.  The tomb could not contain him and he emerged from it, glorious and radiant!!  Jesus said that in him was life and that he came to the earth to give that life with great abundance!!  We need to remember however, that there would be no resurrection if there had been no surrender on the part of Jesus to give up his life.  He had the power to stop it from happening but he chose instead to fulfill his tremendous love for each of us.  His life was necessary for our redemption!!  His death was necessary so we could live!!  Without his death, we would all still remain dead in our trespasses and sins!!  To remain in our sins would mean a forever separation from God!!  Jesus was the bridge to the stairway to Heaven and eternal happiness!!  How thankful I am for Jesus and His Wondrous Love!!  Without that love and his tremendous forgiveness, none of this would have been possible or achievable!!
One of the first songs I wrote was HIS WONDROUS LOVE.  It was at the beginning of my song writing and yet it has always been one of my favorite songs.  I decided to go back and remake the song with a little bit different music style.  Since it is almost spring and new life is about to emerge, this song as well has come to life again in a different way.  The words are as follows:
JESUS, BEAUTIFUL SAVIOR,
PURE AND HOLY, FAITHFUL AND TRUE,
MAJESTIC IN SPLENDOR AND GLORY,
SET IT ASIDE FOR ME AND FOR YOU!!
HE CAME TO EARTH TO SERVE MANKIND,
TO HEAL THE SICK, INFIRMED AND BLIND,
HE LEFT HIS HEAVENLY THRONE ABOVE,
TO DEMONSTRATE HIS WONDROUS LOVE!!
AND THEN HE WENT TO CALVARY,
HUNG ON THAT CROSS FOR YOU AND ME,
BUT IN AGONY BEFORE HE DIED,
THESE LOVING WORDS HE CRIED,
"FATHER, FATHER FORGIVE THEM,
RIGHTEOUS FATHER, FATHER FORGIVE THEM,
LOVING FATHER, PLEASE FATHER FORGIVE THEM,
THEY KNOW NOT WHAT THEY DO!!"
JESUS MOST BEAUTIFUL SAVIOR,
SATISFIED JUSTICE,
WITH MERCY FOR ALL,
JESUS, IN TOTAL SUBMISSION
REDEEMED ALL BELIEVERS
FROM THE CURSE OF THE FALL!!
UPON THE CROSS OF CALVARY,
HE PAID THE PRICE TO SET US FREE,
WE OWED A DEBT WE COULDN'T PAY,
SO IN OUR PLACE HE DIED THAT DAY!!
TO SAVE US ALL FROM DEATH AND SIN,
HE BOUGHT US BACK TO LIVE WITH HIM,
AND FOREVER WILL WE BE,
JESUS, FOREVER WE THANK YOU,
PRECIOUS JESUS, FOREVER WE LOVE YOU,
HOLY JESUS, FOREVER WE'LL SING
PRAISES TO OUR GOD AND KING!!!!!!!!!!
&copy Copyright 2016 , All rights Reserved. Written For:
Judy Lee's Music | Wonderful Heart Warming Music