By Judy Lee Jenkins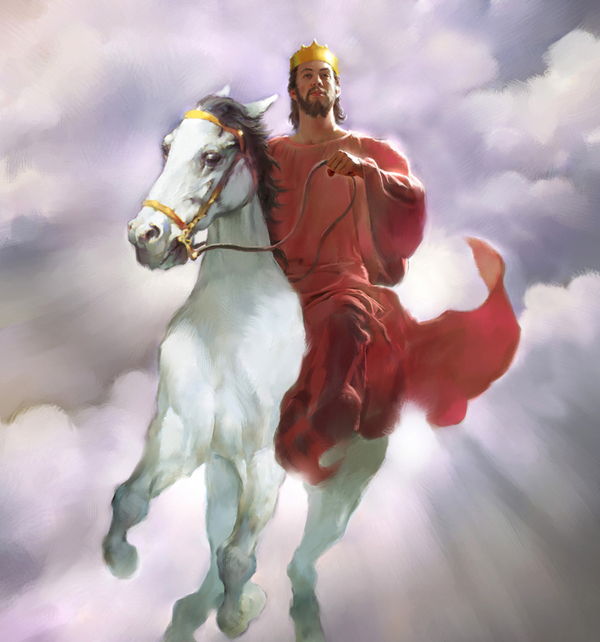 I heard the music in my head before I wrote the lyrics.  I was so excited to put this song together but then something happened.  My beloved digital piano who had worked so many long hours for me began to give out.  The first thing I noticed was that it seemed to go out of tune whenever I changed instruments.  Then I was having problems with the recording process.  I sought out a digital technician and he told me that the contacts of my piano were burning out.  It was though this inanimate object, my  piano was a close friend I was losing.  Every song I composed on this site was done on this piano.  So I began looking at new digital pianos and discovered that the updates on them will take much time to learn.  It is like learning to type again with the letters all in different places.  I decided to try one more time to create this song on my dying digital piano before it gets hauled off only to be replaced by the updated model.  I wanted to play it
for the last time when I still knew where all the controls were.  What you will hear is the last breath of this piano.  If it sounds a little twangy, it's because it gave its all for this song.  This song was meant to be magnificent because it will indeed be magnificent when the Lord returns on his white horse to rescue his people and judge the nations.
Jesus has promised that HE will return to this earth again.  The first time HE came was to SAVE us.  However, the 2nd time HE comes will be to SIFT us.  The Bible informs us that in the last days that unbelieving people will mock and scoff HIS return by asking, " Why is HE taking so long?  Where is HE?"  Little do they realize that the Lord loves us so much that HE is patient in HIS return, giving all people everywhere the opportunity to still receive HIM into their lives and repent of their wrong doings.  HE does not wish that any of us perish.  However, the day will come when the patience of the Lord runs out and HE will fulfill his promise as stated in many places in the Old Testament as well as in the New Testament and by Jesus HIMSELF in the 4 gospels.  The Book of Revelations as well as the book of Daniel goes into more detail of these frightful and spectacular days.
By watching Israel and it's events we can see the unfolding of all of this like the leaves turning green on the fig tree and warning us that summer is nigh.   Many of the Biblical prophecies have already come to fruition and only a few are left.  Though Jesus said HE will come like a thief in the night to those not watching, those who keep awake will not be caught off guard. This next coming will be for the HARVEST, to separate the the WHEAT from the CHAFF.  Our prayer is that we will be like the wheat and not like the chaff that Jesus said will be tossed into the fire.  We should stay alert and be watching because HIS next coming will be utterly terrifying to the chaff!!
The Book of Revelation informs us after the last bowl of God's judgement is poured out, the Anti Christ (one world leader) will rally the nations of the world to come to battle against Israel in the great battle of Armageddon. Just when it looks like the Anti Christ is winning, Christ, like a Super Hero comes in with the armies of heaven on a white horse and will defeat all those enemies of HIS people, including the anti Christ!! Even though Israel has failed the Lord so many times, HE is true to HIS promises to the people HE has chosen.  I would now like to quote from Rev. 19:11-14 concerning that great event:
"I SAW HEAVEN STANDING OPEN AND THERE BEFORE ME A  WHITE HORSE, WHOSE RIDER IS CALLED FAITHFUL AND TRUE.  WITH JUSTICE HE JUDGES AND MAKES WAR.  HIS EYES ARE LIKE BLAZING FIRE, AND ON HIS HEAD ARE MANY CROWNS.  HE HAS A NAME WRITTEN ON HIM THAT NO ONE KNOWS BUT HE HIMSELF. HE IS DRESSED IN BLOOD, AND HIS NAME IS THE WORD OF GOD.  THE ARMIES OF HEAVEN WERE FOLLOWING HIM, RIDING ON WHITE HORSES AND DRESSED IN THE LINEN, WHITE AND CLEAN.  OUT OF HIS MOUTH COMES A SHARP SWORD WITH WHICH TO STRIKE DOWN THE NATIONS."..
Contemplating on these things, one night as I was trying to sleep, about 1:00 in the morning I heard music in my head.  I couldn't sleep because it played like a recorder in my mind, over and over.  I decided that I needed to arise and go to my piano and play what I was hearing in my mind.  I didn't want to forget it.  After playing what came to my mind, I recorded it so I wouldn't forget the musical score that kept playing in my head..  The next day I worked on putting lyrics to this music that first came to me.  Usually, it is the other way around.  I like to write the words first and then figure out the melody.  It is easier than trying to fit words into an existing melody without changing the melody.  I didn't want to change this melody because I liked it the way it played in my mind.  However, the words I chose just seemed to fit this melody that I had already heard inside of me. My goal in writing this song is to glorify our WONDROUS  Lord.
HE is beyond AWESOME, totally HOLY, BEAUTIFUL AND MAJESTIC.  I wanted so much to convey that image in this song but how could I possibly even come close.  The song and lyrics are as follows:
JESUS IS COMING, THE TIME IS NEAR,
IF YOU ARE PREPARED, YOU NEED NOT FEAR.
THE DAY OF THE LORD AT LAST WILL COME,
AND THE BATTLE OVER EVIL FOREVER WILL BE WON!!
music interlude
CHORUS
JESUS CHRIST IS LORD OF ALL,
JESUS CHRIST IS KING,
WITH HIS BLOOD HE REDEEMED US
FROM THE FALL
SALVATION DOES HE BRING!!!
JESUS CHRIST IS LORD,
JESUS CHRIST IS KING,
IN GLORY HE REIGNS OVER HEAVEN AND EARTH,
HE CREATED EVERYTHING!    (Colossians: 1-15)
THE RETURN OF JESUS IS DRAWING NIGH,
IN POWER AND GLORY HE'LL DESCEND FROM THE SKY,
WITH THE ARMIES OF HEAVEN,
ON A WHITE HORSE HE WILL RIDE,
AND WILL STRIKE DOWN WICKED NATIONS,
WITH HIS SWIFT SWORD AT HIS SIDE.  (comes out of his mouth)
CHORUS
JESUS CHRIST IS THE LIVING WORD,
SHARPER THAN A DOUBLE EDGE SWORD,
ONE DAY ALL NATIONS WILL BOW TO HIM,
AND CONFESS HIM AS THEIR LORD!!   (Phillipians 2:10)
REPEAT (building to a crescendo)
&copy Copyright 2015 , All rights Reserved. Written For:
Judy Lee's Music | Wonderful Heart Warming Music