By Judy Lee Jenkins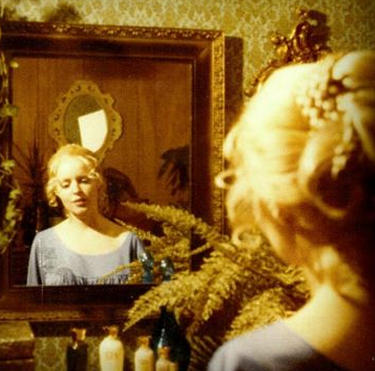 I am often reflected on proverbs 31 when it describes the ideal woman, or even the perfect woman.  She has it all because she is Godly.  When a woman is virtuous she has an inner beauty that radiates outwardly and makes her beautiful in every way.  So often as women we concentrate only on our outward appearance but time will cause it to diminish.  An attractive appearance can only last a few decades but an inward attractiveness is eternal and never fades.  Even though this proverbs was written many centuries ago, it's principles are still for us  today. In reading this passage I realize I could never measure up to this woman but it is one to indeed emulate and try to be like.  There are several women that especially come to my mind when I read this passage who resemble this woman.   I have observed how they have served their families and others over the years and unselfishly have given of themselves to others.  And when their hair turns gray or white and time gives them wrinkles, they still radiate a beauty that comes from within from knowing and loving God.  Some of them are gone now and some are  still here and serving even in their declining years.  All of them are beautiful women to me.  I have decided to take the highlights of this proverbs and put it to prose and music.  Here are the words that I wrote to go along with this wondrous character of the virtuous woman described in Proverbs 31 put to a enchanting  melody of my own creation.
           WHO CAN FIND THE VIRTUOUS WOMAN
DESCRIBED IN PROVERBS 31?
ALL HER ACTS OF GOODNESS AND MERCY,
ARE NEVER LEFT UNDONE.
HER WORTH IS FAR ABOVE RUBIES,
SO PRICELESS IS SHE,
THAT HER SOUL REDIATES EXQUISITE BEAUTY
VERY RARE TO SEE.
         GRACIOUSLY SHE SERVES HER HUSBAND,
WITH KINDNESS, LOVE AND CHARM,
HE HAS FULL CONFIDENCE IN HER,
SHE BRINGS HIM GOOD, NOT HARM.
SHE CLOTHES HERSELF WITH HONOR,
STRENGTH, AND DIGNITY.
THOUGH MODEST IN APPAREL,
DRESSES ATTRACTIVELY.
            SHE RISES EARLY WITH HANDS
EAGER TO WORK EACH DAY,
PRODUCTIVE FOR HER FAMILY
AS SHE GOES ABOUT HER WAY.
SHE WATCHES OVER THE AFFAIRS OF HER HOUSEHOLD
FROM SUNRISE TO SUNSET,
HER LAMP DOES NOT GO OUT
UNTIL ALL HER TASKS ARE MET.
              SHE OPENS HER ARMS TO THE POOR
AND THOSE WHO ARE IN NEED,
A HUNGRY SOUL AT HER DOOR
WITH COMPASSION SHE WILL FEED,
SHE SPEAKS WORDS OF GREAT WISDOM,
FAITHFUL INSTRUCTION IS ON HER TONGUE,
JOY AND LAUGHTER IN HER HEART,
AND A PRAISE TO GOD ALWAYS SUNG.
               HER HUSBAND REJOICES IN HER GREATLY,
SHE NEVER MAKES HIM FEEL DISMAYED,
HE KNOWS HER KIND OF BEAUTY IS TIMELESS
AND WILL NEVER WILT OR FADE.
HER CHILDREN CALL HER BLESSED
AND HER HUSBAND PRAISES HER TOO,
FOR HE KNOW HE'S FOUND A WOMAN,
VIRTUOUS, LOYAL AND TRUE.
&copy Copyright 2013 , All rights Reserved. Written For:
Judy Lee's Music | Wonderful Heart Warming Music