By Judy Lee Jenkins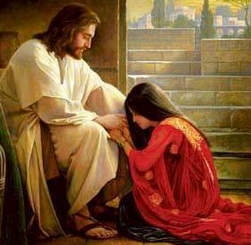 This song is based on the words
of Jesus from Matthew 11:24-30 "Come unto
me, all ye that labour and are heavy laden,
and I will give you rest." I love these words
of Jesus because so often times
we feel overloaded with so many burdens
and need to drop them at Jesus's feet
and just turn our worries over to Him.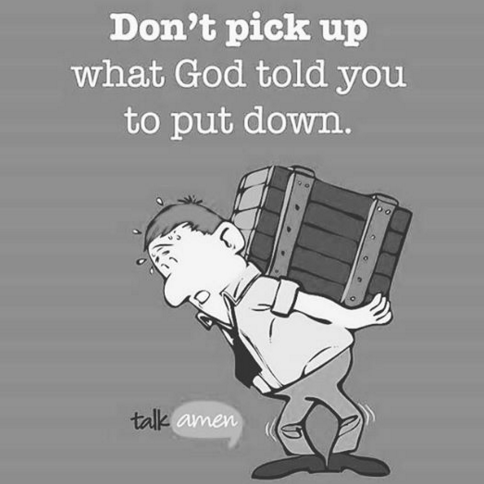 DOES THE JOURNEY OF LIFE
SEEM LIKE A LARGE HEAVY PACK,
THAT'S BOUND AND STRAPPED TIGHTLY
UPON YOUR BACK?
DO YOU WISH YOU COULD REST
AND LAY IT DOWN,
BUT FEEL YOU MUST BEAR IT
FOR HEAVEN'S GOLD CROWN?
SO TIRED AND WEARY,
YOU TRUDGE ON AHEAD,
FACING EACH DAY
WITH SORROW AND DREAD.
YOU FEEL YOU'RE CLIMBING
A LADDER ENDLESS AND TALL,
AND REALIZE YOU'RE GETTING
NOWHERE AT ALL!!
MELODY CHANGE
WITH THE SWEAT ON YOUR BROW,
YOU CONTINUE THE CLIMB,
WITH YOUR BURDENSOME PACK,
ONE STEP AT A TIME.
JUST WHEN YOU THINK
YOU CAN INDURE NO MORE,
YOU HEAR A VOICE
FROM HEAVEN SAY,
"STOP, I'M THE DOOR!"
VERSE 2
"TAKE MY YOKE UPON YOU,
LET GO OF YOUR PLIGHT,
FOR MY YOKE IS EASY
AND MY BURDEN IS LIGHT.
CLIMBING A LADDER
ISN'T NEEDFUL TO DO,
I'VE DONE ALL THE CLIMBING,
BORE THE BURDENS
WHEN I DIED FOR YOU"
(repeat)
MELODY CHANGE
"WITH BLOODY PAINFUL FEET, I CLIMBED
UP CALVARY'S ROAD,
WITH A BEATEN BRUISED BACK,
CARRYING THE ENTIRE WORLD'S LOAD,
BELIEVE IN THIS AND COME UNTO ME,
I BORE YOUR SINS ON THE CROSS
TO SET YOU FREE!!"
VERSE 3
"I AM THE WAY,
THE TRUTH AND THE LIFE
UPON ME WAS LAID
ALL YOUR SINS, SORROW,
AND STRIFE.
COME UNTO ME
THOSE TIRED AND WEARY,
DON'T BE TROUBLED WITH CARES
THAT MAKE LIFE DREARY."
CLOSING
"COME UNTO ME
THOSE WHO LABOR AND
ARE HEAVY LADIN,
AND WANT TO CHANGE THEIR LIVES,
AND WAYS OF BEHAVING.
COME UNTO ME,
FOR I AM LOWLY AND MEEK,
TAKE MY YOKE UPON YOU,
AND REST YOU WILL SEEK..
COME UNTO ME, COME UNTO ME!!"
&copy Copyright 2013 , All rights Reserved. Written For: Judy Lee's Music | Wonderful Heart Warming Music