By Judy Lee Jenkins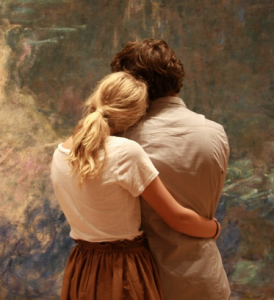 This song was created for all those
who love their spouses and have
joy and romance in their marriage
TODAY MY LOVE I THINK ONLY OF YOU,
AMAZED FOR ME AT THE THINGS THAT YOU DO.
YOU TREAT ME LIKE A GODDESS,
YOUR OWN SPECIAL QUEEN,
SUCH LOVE I'VE NEVER KNOWN OR SEEN.
MELODY CHANGE
YOU LOOK AT ME WITH SUCH SWEET TENDERNESS,
MY HEART'S NO LONGER FILLED WITH EMPTINESS,
YOU UNDERSTAND MY NEEDS AND REALLY CARE,
THE VOID IS GONE THAT ONCE WAS THERE.
BRIDGE
YOUR ARMS CARESS ME SOFTLY
AND I FEEL YOUR KISS,
YOU FILL MY LIFE WITH SO MUCH JOY AND BLISS.
AND SO MYSELF TO YOU ALONE I GIVE,
YOU ARE THE REASON I LIVE.
2ND VERSE
THE SKY SEEMS ENDLESS LIKE
THE DEEP BLUE SEA,
BUT JUST AS ENDLESS IS
YOUR TRUE LOVE FOR ME,
THE STARS THAT SHINE
FROM THE HEAVENS ABOVE,
WILL SHINE ON FOREVER AS OUR LOVE.
&copy Copyright 2013 , All rights Reserved. Written For: Judy Lee's Music | Wonderful Heart Warming Music