By Judy Lee Jenkins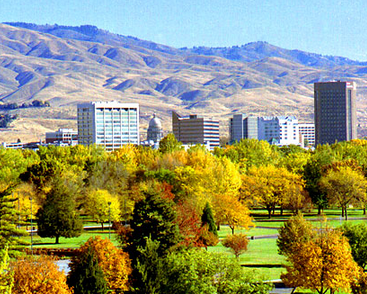 LOOKING FOR PLACE WHERE I CAN  SETTLE DOWN,
NEED TO GROW SOME ROOTS IN A GOOD OLD FASHIONED TOWN.
FRIENDLY FOLKS IN BOISE, I AM GETTING TO KNOW,
ARE THE GRANDEST PEOPLE ANYWHERE IN IDAHO!!
VERSE 2
WALKED ALONG THE GREEN BELT ON A LOVELY SUMMER DAY,
GREETINGS FROM THE TOWN FOLKS, LOTS OF SMILES CAME MY WAY,
NEED TO FIND A PLACE, I CAN CALL MY OWN,
TODAY I HAVE DECIDED , BOISE WILL BE MY NEW HOME.
CHORUS
LES BOIS, LES BOIS, MEANS VALLEY OF TREES,
IS FRENCH FOR OUR CITY WE NOW CALL BOISE.
LES BOIS,  LES BOIS, THE CITY THAT I LOVE,
MAY GOD WATCH OVER FROM ABOVE.
REPEAT CHORUS (CHANGE KEY ONE HIGHER)
ENDING
LES BOIS, LES BOIS, MY NEW HOME!!
&copy Copyright 2013 , All rights Reserved. Written For:
Judy Lee's Music | Wonderful Heart Warming Music