Written by Mark, Arrangement By Judy Lee Jenkins,
This is the month that we pause and thank God for our blessings.  It's been a time to remember the Pilgrims and their very first Thanksgiving after coming to America. They started the traditional feast of turkey, cranberries, yams, mashed potatoes and gravy with all the trimmings and pumpkin or apple pie that follows!!  It has been a wonderful holiday in our country for years and may it continue!!
Many times we don't know how great something is until we lose it and when we lose it, we feel so sorry we never appreciated how wonderful and blessed we were.  At this time when we are approaching another election, our country's survival and Constitution are at stake.  Whether we keep our freedoms, our beloved Constitution and sovereignty depends on the outcome of this election. May our great country stand forever and the wonderful freedoms granted by that precious document!!
The following song was one I didn't write.  A worker on our ranch wrote this song and composed it on his guitar.  He had experienced many trials in his life and yet was still thankful for the blessings of God. One day he let me hear his song that he had composed on his guitar.  I liked it and decided to put my own arrangement to it on my keyboard and came out with the following:
This song was written by a ranch worker called Mark.  However, the entire arrangement is my own.
.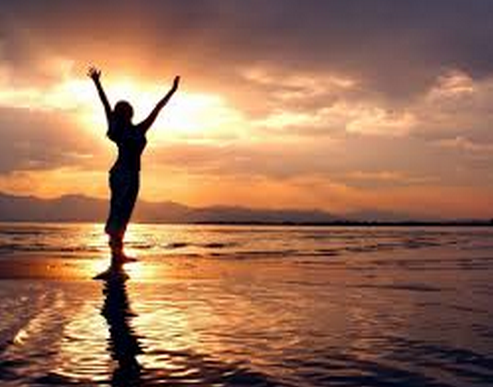 WE SHOULD BE THANKFUL
FOR EVERYTHING WE'VE GOT,
WE SHOULD BE GRATEFUL
FOR THE SUN THAT COMES UP!!

CHORUS

THE RAINBOW WE FOLLOWED,
ALWAYS ENDS THERE YOU KNOW,
THE LIFE UP AHEAD
SEEMS SO SWEET AFTER ALL!!

2ND VERSE

LIFE CAN BE PAINFUL,
WHEN TIMES SEEM SO TOUGH,
JUST KEEP ON BELIEVING,
AND THINGS WON'T SEEM SO ROUGH!!

CHORUS

THE RAINBOW WE FOLLOWED,
ALWAYS ENDS THERE YOU KNOW,
THE LIFE UP AHEAD,
SEEMS SO SWEET AFTER ALL!!
SPOKEN–so let's pick up the pieces and
then go on.

&copy Copyright 2016 , All rights Reserved. Written For:
Judy Lee's Music | Wonderful Heart Warming Music